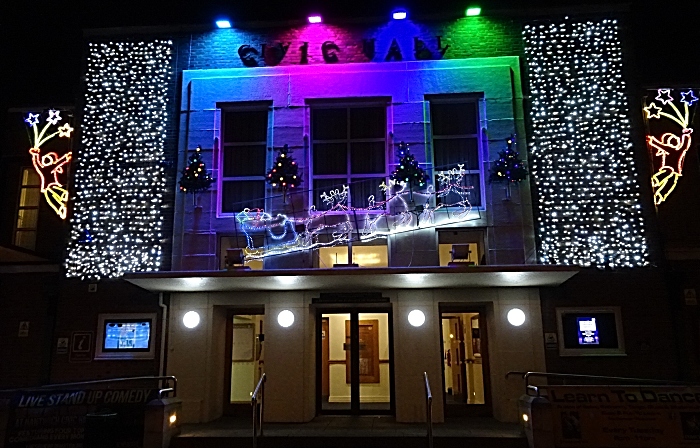 Nantwich Civic Hall will be home to the new festive show for pre-school children, Santa's Sparkly Surprise.
The show has been written and produced by the team behind the popular Santa's Dizzy Day, Santa's Rusty Robot, Santa's Polka Dot Pirate and Santa's Mixed-up Martian.
The Santa shows have become a Christmas tradition in Nantwich in recent years, according to Steve Boden, managing director of Imagine Theatre who produces the show.
"We are delighted to be presenting the fifth in the series of 'Santa' shows this Christmas.
"Since we began back in 2014 we have had fabulous feedback from families who have taken their children to see the shows.
"These productions are an ideal introduction to theatre for those children who are a little bit too young for the magic of panto.
"They are only around 35 minutes long which is much more suitable to a young audience and we are combining a Christmas show with a visit to Santa at a fabulous price.
"Although they are ideal for young children, in my experience the adults do seem to enjoy them just as much."
Iain Lauchlan, the writer of the show, added: "I think it is really important for children to be introduced to theatre at a young age, and even more important that they have a wonderful experience.
"Really young children cannot be expected to sit still and quiet to watch a show – that is why Santa's Sparkly Surprise is designed to get them involved in what is happening on-stage.
"We encourage them to shout out and join in with the action and get involved with interactive songs.
"Not only that, they get to meet Santa and receive their first Christmas present of the year – what could be better at that age!"
The show in Nantwich runs from Sunday December 2 to Wednesday December 5.
For tickets, call the Civic Hall box office on 01270 628633 or visit the website at www.nantwichtowncouncil.co.uk