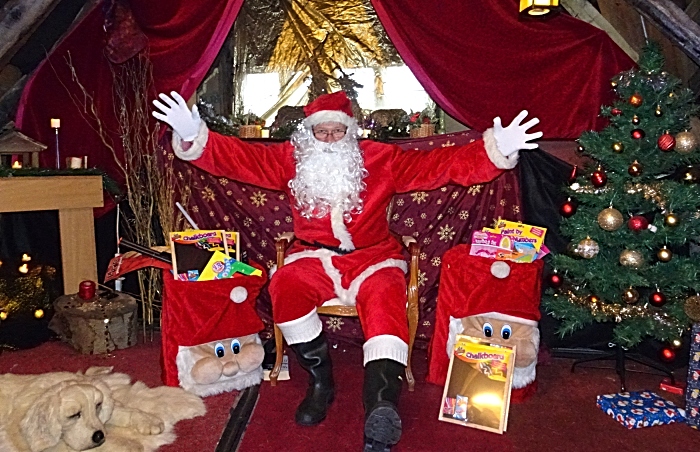 Santa Claus is finding time in a busy schedule to set up his popular Grotto in Nantwich Bookshop, writes Jonathan White.
The Grotto will be open upstairs in the attic of the Nantwich Bookshop & Coffee Lounge on High Street.
The man himself will be in Nantwich from 10am to 3pm every Saturday and Sunday in December, from December 8 to December 22 inclusive.
It's the tenth year that Santa has set up his Grotto in the premises.
The event is organised by the Rotary Club of Nantwich.
A representative from the Rotary Club of Nantwich said: "The money raised from both Santa's Grotto and his trips around the town will be donated to The Wingate Centre, St. Luke's Hospice, Nantwich Museum, The Alms Houses, Guy Harvey Youth Club and other local good causes."
Denise Lawson, from Nantwich Bookshop & Coffee Lounge, said: "Santa's Grotto is one of our favourite things we do at the Bookshop.
"Inspired by a family trip to Lapland many years ago, we look forward to continuing this tradition with Rotary.
"It's just lovely seeing the happy little faces leaving the shop after having seen Santa."
The price is £3 per child, and each child will receive a small gift from Santa.
(words and pic by Jonathan White)