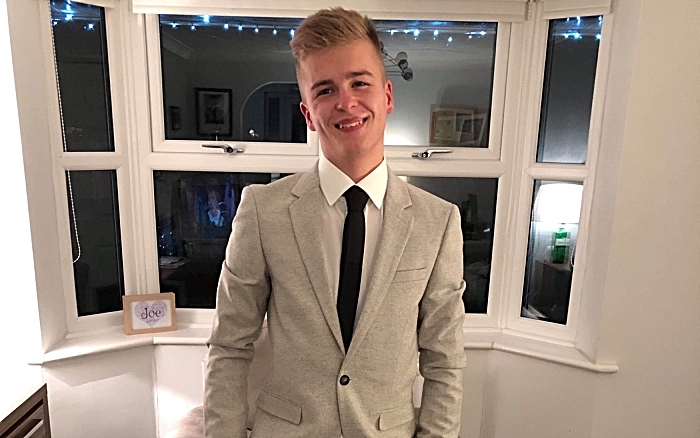 The family of a 20-year-old South Cheshire man who died in a motorbike accident have paid tribute to him.
Elliot Blease collided with a metal fence on the outskirts of a farm as he rode a motorcycle on Cledford Lane in Sproston at around 7pm on Tuesday (December 4).
Emergency services pronounced Elliot (pictured) had died at the scene.
His dad said: "As a very proud father it is with a heavy heart that I confirm that my son Elliot passed away in a road traffic collision on Tuesday.
"A father's love never fades and the memories of a bright, ambitious young man will remain forever.
"I would also like to say that I and the rest of the family are so grateful for all the messages of support and pictures we have received."
The family are being supported by Cheshire Police specialist officers and enquiries into the incident are ongoing.
As part of their investigation, officers are appealing for anyone who witnessed the fatal collision, or has any information or dashcam footage relating to it, to come forward.
Anyone with information about the incident should call Cheshire Police on 101, quoting IML 259826, give the details via https://cheshire.police.uk/contact/general-enquiries or contact Crimestoppers anonymously on 0800 555 111.
To submit dashcam footage go online at www.cheshire.police.uk/advice-and-support/roads-and-vehicle-safety/submit-dashcam-footage