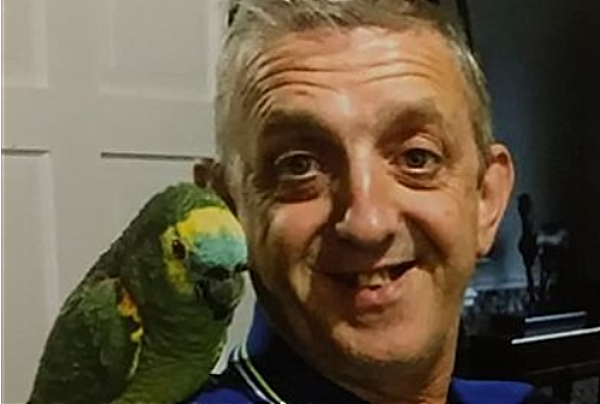 A keen motorcyclist died after he drove into the back of a car in queuing traffic in Nantwich, an inquest heard.
Anthony Rushton, 58, was riding his motorbike on the A530 Middlewich Road near Alvaston Hall Hotel in Nantwich when he collided with the rear of a blue Mazda 5.
When paramedics arrived at the incident on June 17 this year, they discovered granddad Anthony lying with no helmet on.
Paramedic Adam Galuzzo told the inquest in Crewe: "When we arrived, police officers were on the scene.
"He had no helmet and had bruising to his eyes. I grabbed the life support bag."
Mr Rushton's life support was continued but he was later pronounced dead at the scene.
The post morterm report found that the most severe injuries were to his chest and head.
Mr Rushton, of School Street, Chesterton, had bought the motorbike in May and he was "quite happy".
He would also go jogging and mountain climbing as he was very active.
His partner Carol Hollings told the inquest that "he loved life".
David Duckers was travelling along Middlewich Road towards Nantwich when he witnessed the incident.
"I saw a red motorbike come off the roundabout, it was accelerating rather rapidly. I sensed something was going to happen," he told the hearing.
"He did not have time to stop and the bike hit the back of the car."
Keith Rowland was driving towards Middlewich in his blue Mazda 5 when the motorbike crashed into his vehicle.
"The traffic started to slow down. I stopped, and I believe I was the third vehicle behind. I was stationary for a few seconds.
"I heard the sound of breaking and I felt a small impact."
Cheshire Police collision investigator PC Mike Thompson said the speed of the motorbike was not excessive.
He added: "I found no evidence of a brake system failure. Something caused Anthony to lose control of his bike."
Christopher Proudlove was travelling in the passenger seat of his partner's car heading towards Nantwich.
He described witnessing a "flash of red in the air" in reference to the motorbike.
Cheshire Coroner Claire Welch offered her heartfelt condolences to the family of Anthony Albert Rushton.
She concluded that he died as a result of multiple injuries in a road traffic collision.