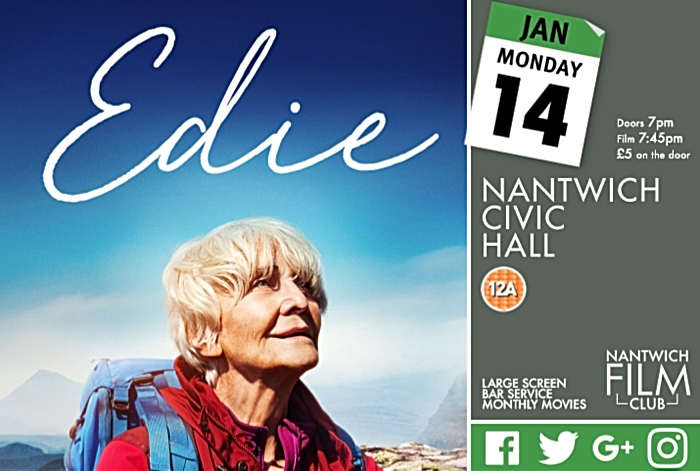 Nantwich Film Club will be screening the highly acclaimed British movie, Edie, at its January showing.
The film will be shown on January 14 at Nantwich Civic Hall.
The story tells of an unfortunate turn of events which presents Edith "Edie" Moore (Sheila Hancock) with the opportunity to embark on the adventure of a lifetime: climb the oddly-shaped, barely accessible Scottish mountain that she and her late father only ever dreamt of climbing.
However, being a mere 83 years young means Edie's ascension to the summit is a meaner feat than for most.
Director Simon Hunter's film features a vibrant, lively central performance set perfectly against the awesome, blooming Scottish Highlands.
One for adventurers and aspiring adventurers alike!
The film is a 12A and it is £5 on the door.
Doors open at 7pm and the film will start at 7.45pm.