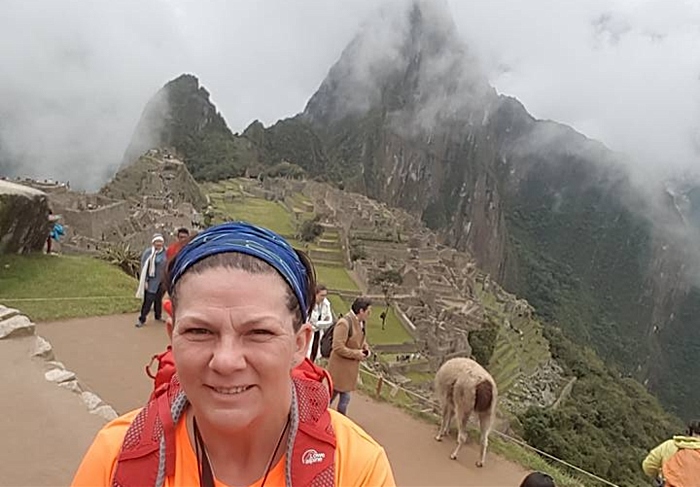 A Nantwich mum with a phobia of heights is embarking on a mountain climb challenge in Africa to help raise funds for a local Adventure Farm trust.
Sarah Smith, 43, is hoping the charity trek to the summit of Mount Kilimanjaro will raise more than £2,000 to fund youngsters' breaks at the Adventure Farm Trust in Altrincham.
The farm provides free holidays for children in the North West, who may be terminally ill, disabled or disadvantaged, and it relies on donations for much of its £1 million a year running costs.
Sarah, of Hastings Road in Nantwich, said: "The farm is an amazing place.
"I have done lots of volunteering there over the past few years, painting fences, donkey sheds, and spending a day near Christmas dressed as a polar bear to help on one of their many Christmas parties!"
Mother-of-three Sarah, who is now in training for her challenge, stumbled across the farm while she was working for construction firm Costain on the A556 project connecting the M6 and M56 motorways in Cheshire.
"The charity was a mile from the site compound.
"We like to do a lot with local communities when we are working in the area.
"I did a few odd volunteering days there, painted some fences, helped with some of the open days that the Children's Adventure Farm hold.
"What I saw on those few days humbled me, and I felt like I wanted to help in any way I could.
"Last year I walked in the Inca Trail self-funded and managed to raise over £2,000 for them.
"I left the project last October to start my new role, but I'm determined to keep in contact with the children's adventure farm, and keep helping them.
"The farm is run by a small team who work tirelessly to run the farm, and to make sure every child that visits has an amazing experience when they stay there.
"I believe that it is good for you to do things that you may be scared of and push your boundaries, it helps your mental health in a good place also."
Sarah works as a behavioural management advisor in construction (teaching science of behaviour) across the country.
But now she's finding time for running and has joined the gym to train and prepare for the challenge in October 2019.
"This is a huge personal challenge for me as I have a phobia of flying and heights, and need to get really fit for the challenge," she added.
"I would like to raise £2000, this will pay for four children to have a break at the farm."
You can help by sponsoring Sarah's challenge at https://www.justgiving.com/fundraising/sarah-smith375