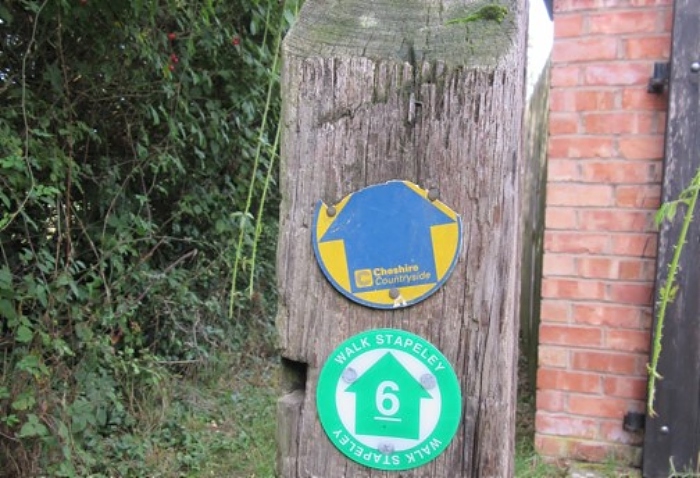 Volunteers in Stapeley have installed new waymarkers to guide people around popular parish walks.
Stapeley Action Group designed and launched their first Walk Stapeley guide in May last year to help families explore the parish.
The leaflet contains seven walks all starting from the Cronkinson Farm pub car park.
Waymarkers have now been added to help.
And the group is working on a second Walk Stapeley guide – and is appealing for volunteers to act as 'walk testers'.
Action Group spokesperson Valerie Ingram said: "We are working on a second Walk Stapeley leaflet but we do need volunteers to help with testing the walks.
"So if anyone is interested, please get in touch!"
The first Walk Stapeley guide features walks ranging from a gentle meander of under a mile round the Cronkinson Farm estate, to more strenuous walks encompassing Nantwich lake and beyond to Batherton and Willaston.
The guides are available at the Cronkinson Farm Pub, Cheerbrook Farm Shop, Stapeley Co-op and Stapeley House Café.
It's also available at several places in Nantwich, including the Information Centre at the Civic Hall.
You can also see a copy on Stapeley and Batherton Parish noticeboard next to the Community Hall, and it is available to download from Stapeley and District Parish Council's website http://www.stapeleyparishcouncil.gov.uk/documents/other/Walk%20Stapeley.pdf
Any potential volunteers to test out the new walks, please contact Sue Sherwood ([email protected]) or Valerie on [email protected] for more information.
You can view the first 4-page Walk Stapeley guide, below: