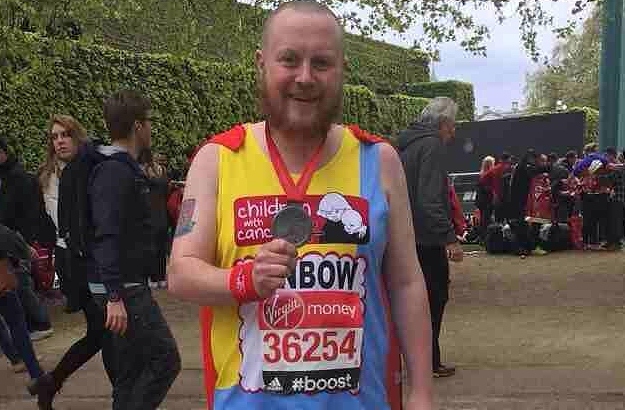 A Shavington dad is to tackle a 200-mile run from Nantwich to London and then race in the London Marathon to raise money for Children with Cancer UK charity.
Father-of-two Simon Benbow, 36, who himself has survived cancer, will set off on Monday April 22 from Nantwich to London over the space of five days.
His route will take him from Nantwich to Wolverhampton (40 miles), Wolverhampton to Warwick (40 miles), Warwick to Milton Keynes (40 miles), Milton Keynes to Hemel Hempstead (40 miles) and Hemel Hempstead to London (40 miles).
On Sunday April 28, he will then run the 26 miles and 385 yards of the London Marathon.
Simon said: "I lost my mum to cancer just a year after getting the all clear myself.
"I didn't deal with any of it properly and just buried it all and tried to carry on as normal.
"I suffered with depression and anxiety but I still never let on to my family or friends how bad it had become.
"Then last year it finally got too much and I went to the doctor to seek help.
"He encouraged me to focus on a goal or a hobby and as I've ran a few marathons in the past it was only natural that I'd use my running to try and raise as much money as I could for a cancer charity.
"And as a father to two young children, Children with Cancer UK seemed the perfect charity to raise for."
Children with Cancer UK actively raise and invest money for vital specialist research to save the lives of every child with cancer and keep their family together, https://www.childrenwithcancer.org.uk/
To sponsor Simon, go to https://uk.virginmoneygiving.com/simonbenbow