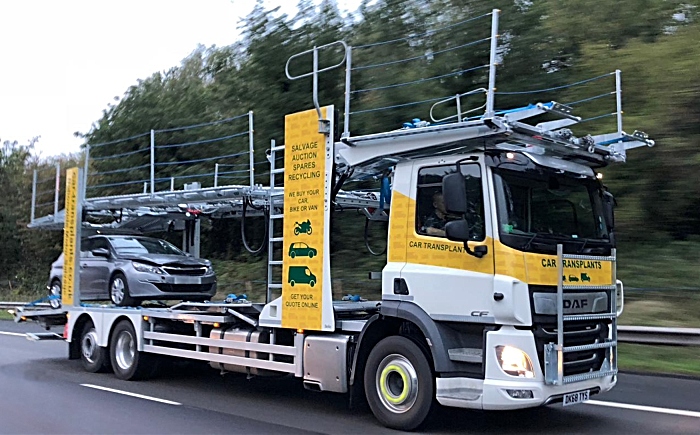 Nantwich vehicle salvage firm Car Transplants is to merge with Motorhog, FAB Recycling and DH Systems to create SYNETIQ on March 1.
It will create the largest service provider in salvage, dismantling, green parts and support service arenas in the UK.
SYNETIQ combines more than 150 years' experience in the sector, bringing Motorhog, Car Transplants, FAB Recycling and DH Systems businesses into a single brand.
It will operate 16 licensed and accredited sites across the UK, with a fleet of more than 100 collection and delivery vehicles and having processed 100,000 vehicles in the last 12 months.
SYNETIQ has more than 50,000 registered auction customers and sells in excess of 35,000 vehicles and 250,000 parts per year.
It employs more than 400 people and anticipates a first year turnover in excess of £120 million.
The board at SYNETIQ says the focus is on clients, customers, innovation, compliance and positive environmental impact.
Richard Martin, SYNETIQ managing director, said: "We are thrilled that SYNETIQ has been created to take the great work we did at Motorhog to another level.
"By combining the best of all our businesses we can offer a fantastic solution to our clients and customers, and in doing so, help do our bit for the environment."
John Schofield, founder and managing director of Car Transplants and director of SYNETIQ, said: "This is a proud moment for me and the team at Car Transplants.
"We have built our reputation on compliance and excellent client service and to be able to take this forward as part of SYNETIQ means we can do even more."
Dave Harcourt – Founder and Managing Director of DH Systems and Director of SYNETIQ, added: "DH Systems was set up to provide IT services to the insurance, salvage and dismantling industry, so to become part of SYNETIQ and bring this knowledge and expertise to our clients as part of an integrated solution is really exciting."
Jason Cross – Managing Director of FAB Recycling, said: "Having been part of the Motorhog Group since 2017 I have seen just how much investment and development has been made in the operation.
"The new SYNETIQ business has huge capacity and significant inventory to deploy and with the expected growth in Green Parts, makes us the natural choice for the industry."