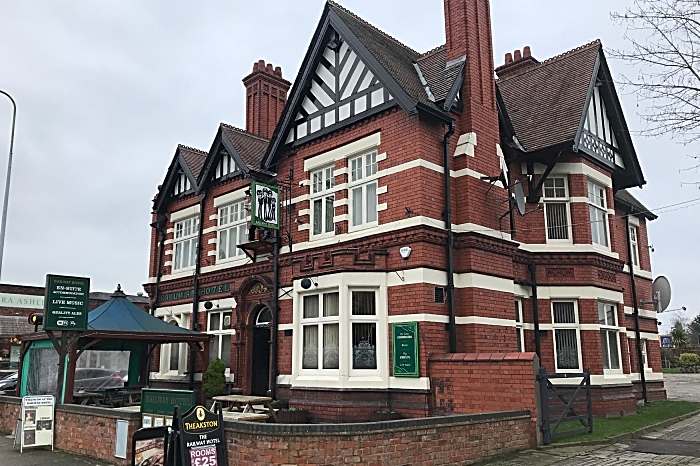 The 2nd annual "Cancer On The Rock" rock and blues music festival takes place at The Railway Hotel in Nantwich next month, writes Jonathan White.
All profits from the weekend of live music featuring a range of acts will go to Macmillan Cancer Support.
On February 23 there will be performances by Sons of Liberty, Adam Norsworthy, Lol Goodwin, Boneyard Dog, Ash Wilson, The Mustangs, and Voodoo Vegas.
And the following day will see The Wild Strays, Jupiter Falls, Electric Rebels, The Jokers, Skyfever, and Ryan Roxie (Alice Cooper, Casablanca, Roxie 77) perform.
The line-ups are a mixture of local, national and international rock and blues original live music bands.
Tickets are £30 for the full weekend or a one day ticket for £16.
Buy tickets direct from the Cancer On The Rocks website  or Skiddle.
There is also a prize raffle with a chance to win a hand built custom acoustic/electric Hybrid guitar from Australian manufacturers Fican, valued at just under £2,000.
The inaugural Cancer On The Rocks festival last year raised £2,500 for Macmillan Cancer Support.
Organiser Rick Palin said: "A great many of us have lost loved ones to Cancer and the support that Macmillan Nurses provide both to the dying and their families is invaluable, but as ever charities like this can only survive on what is donated to them.
"Cancer On The Rocks was created to help raise significant funds for the cause and also for us to remember our lost loved ones for who they were and not what they became because of this disease.
"COTR is about celebrating people's lives and what better medium than music."
It will be held on February 23 and 24.