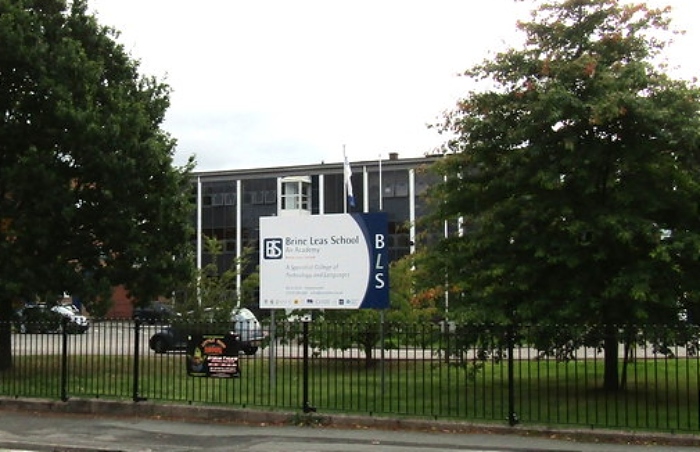 A Nantwich secondary headteacher has called on parents to sign a national petition to help schools like his secure better funding.
David Cole, head of Brine Leas Academy, says his school is one of the worst off in Cheshire East.
And Cheshire East authority is also one of the worst off authorities when it comes to central Government funding for pupils.
Now Mr Cole has written to parents urging them to back the fight calling for a fairer funding system.
It comes as Crewe and Nantwich MP Laura Smith spoke out again this week at a NAHT Union event calling for a fairer formula from Government.
That event highlighted funding per pupil was now 4% below its peak of 2015.
Mr Cole said: "We know that children in Cheshire East are not funded as fairly as elsewhere and the educational funding is being cut year on year.
"One of the most important things that we can currently do is support the campaign for fairer funding.
"School leaders will continue to lobby for this through our work at the schools' forum and as part of the national campaigns.
"You may not know that Brine Leas is the equal lowest-funded secondary school in Cheshire East, which itself is one of the lowest-funded Local Authorities in England.
"The system to address this was initially going to be implemented this year, but this has now been pushed back and did not sufficiently address the funding gap in our school."
Mr Cole said a national School Funding Petition has so far only been signed by 155 people in Crewe and Nantwich constituency, and 121 in the neighbouring Eddisbury constituency.
"We can all increase this number significantly and strengthen the case to Parliament by signing the petition and encouraging family and friends to do likewise," he added.
"Please add your name."
The petition can be found at https://petition.parliament.uk/petitions/232220
(Pic by Jaggery, creative commons licence)