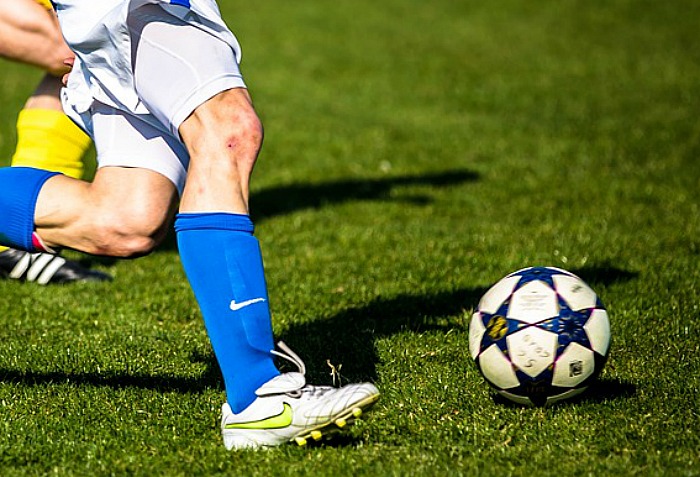 Square One have retained their Crewe Regional Sunday Premier Division title following a 4-1 win over Salvador and Crewe Ath's surprising loss to Faddiley.
Square One came back from 1-0 down at half-time to win 4-1.
Steve Jones scored a brace for the champions and the other goals were bagged by Josh Wynne and Kane Mellor.
Matt Cope had put Salvador in front.
Faddiley scored a goal in each half in their 2-0 victory over title challengers Crewe Ath.
Rich Ford and Derice Richards scored the goals to end Crewe's hopes of lifting the title.
White Lion FL took advantage of Crewe Ath slip up winning 6-1 at Elworth Park to go into second place in the league.
Russell Schofield scored a hat-trick with other goals from Declan Small (2) and Ben Durkin.
Kieran Duckers scored for Elworth Park.
In Division One, The Ark maintained their advantage at the top of the league by beating Haslington FC 5-0 with goals from Steve Hughes (3), Dean Clarke and Elliott Booth.
George & Dragon kept up the pressure on the top with a 7-1 win at Brighton Belle.
Terry Cain (2), Andy Houston (2), Charlie Hatton, James Dean and Scott Taylor scored for George & Dragon with Rastislav Lisivska scoring for Brighton Belle.
Sydney Arms won 2-1 at Audlem with Nathan Dewey and Sean Owen scoring.
Kev Beresford replied for Audlem.
White Lion reversed the fixture to Sandbach Town as their pitch was unplayable and were rewarded with a 5-2 victory.
Chris Worstencroft and Nathan Cherrington both scoring twice with Jack Moscati also scoring.
Dave Furber scored both goals for Sandbach Town.
Broadhurst narrowly defeated Nantwich Pirates 3-2 with goals from Shaun Bradley (2) and Danny Griffiths.
Jamie Brown scored both goals for Nantwich Pirates. AFC Wickstead and White Horse shared six goals in a 3-3 draw.
Ashley Church (2) and Liam Challinor scored for AFC Wickstead with Dan Jones (2) and Jordan Prince scoring for White Horse.
In the Presidents Cup, Winsford Over 3 and Willaston WS progressed to the semi-finals.
Division One Winsford Over 3 caused an upset by winning 2-1 at Premier Division NHB FC.
Tommy Taylor and Nick Harvey scored for Winsford with Nick Ball scoring for NHB FC.
Willaston WS also hit form as they won 5-0 at Betley FC with goals from Azharul Hague 2, Luke Gillan, Danny Williams and James Cookson.