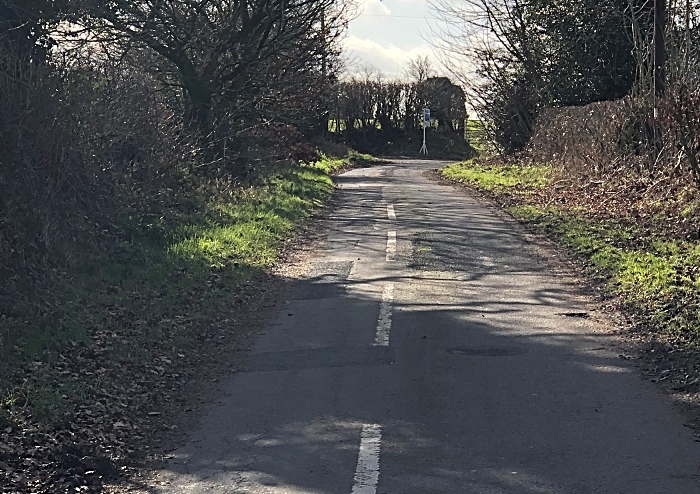 Residents in Alpraham say one of their local roads is one of the most poorly maintained in Cheshire – because two authorities will not claim responsibility.
Vale Road in Alpraham is set in idyllic countryside on the border between Cheshire East Council and Cheshire West Council.
But regular users of the road, just off the busy A51 between Nantwich and Tarporley, say this means neither authority wants to take responsibility for a section of road on the borough boundary.
And. as these pictures show, the neglected 100-yard stretch of highway is now full of deep potholes, grass growing across the middle, silted up drains, and a verge so overgrown it is almost down to one lane.
Local resident Jonathan Every said the dispute is making the local residents' lives "very difficult".
"We are in Cheshire East but our neighbours are Cheshire West," he said.
"At each end of the road the maintenance is ok, but as you get towards the border – this is where it gets worse.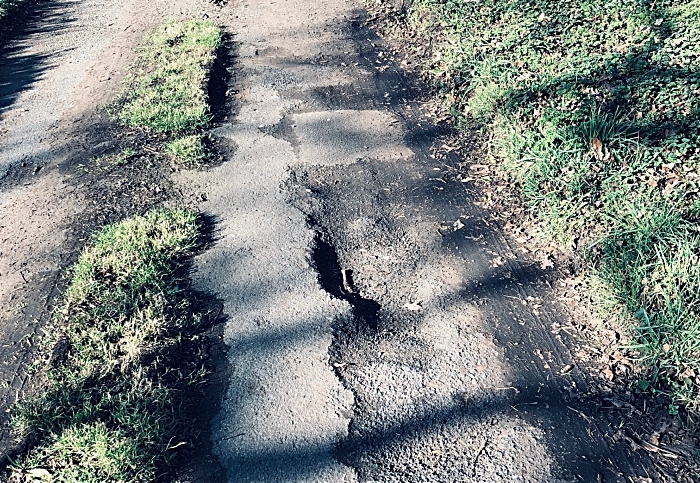 "There are more than 20 large and deep potholes over 6 inches deep," said Jonathan.
"There is so much mud on the road the grass grows down the middle!
"The verge is so overgrown in parts where it was once two lanes it is now barely one lane wide.
"The drains are silted up so when it rains the road becomes blocked with deep water.
"And despite many letters, phone calls, online requests and submissions through third party websites, appeals to both Cheshire East and Cheshire West have failed to remedy the problem.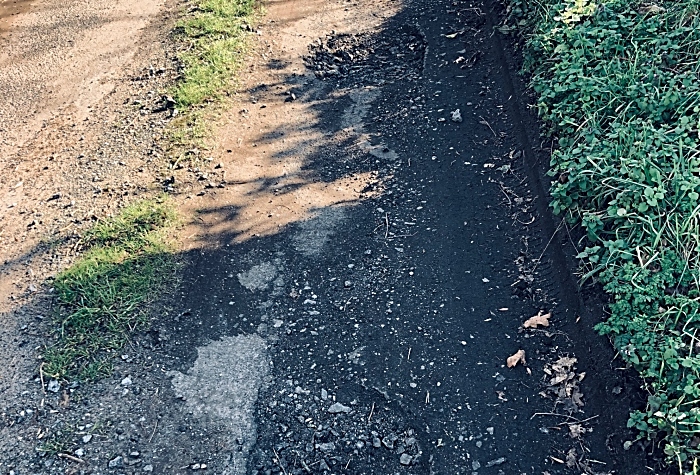 "A 4×4 can only go slowly – normal cars are limited to barely 5mph. Cars are damaged, cyclists and walkers put at risk.
"This just isn't good enough.
"The councils should either take responsibility for managing the road or give it to the residents so they can manage the roads."
There are six houses along the road, which is used by locals as well as many cyclists and dog walkers.
The Cheshire Classic Car Rally also uses the route each year.
A Cheshire East Council spokesperson said: "The council's highways service carries out regular inspections of roads and country lanes within the borough and Vale Road was inspected very recently.
"The inspection identified two defects and these will be dealt with in the next week. together with routine gully emptying.
"Over the past 12 months, the council's highways service has received two enquiries about this particular road and on each occasion defects were inspected and repaired.
"It is correct that the lane falls between two local authorities – Cheshire East and Cheshire West and Chester."
We also contacted Cheshire West and Chester Council for their comment, and are awaiting a reply.