Cheshire East residents who face higher car parking fees have forked out more than £360 for the Council Leader to park her car in the past three years.
The figures – obtained through Freedom of Information – are revealed on the day Leader Cllr Rachel Bailey and her Conservative colleagues voted to increase car parking charges across the borough.
Between 2015-16 and 2017-18, Cllr Bailey claimed back £364.30 in car parking charges alone on expenses – paid for by taxpayers.
That's on top of more than £10,000 she claimed in mileage expenses in the last three years, and £280.30 in taxi fares.
FOI figures also show Cllr Bailey claimed £4,016 in rail fares, and in last two years (2016-17 and 2017-18) more than £1,140 in air fares.
The figures will rub salt in the wounds of angry taxpayers after a decision was ratified to raise car parking fees across the borough.
Today, Cllr Bailey and all Crewe and Nantwich Conservative councillors on the authority voted the rises through.
Opposition councillors – including Nantwich Independent councillors Arthur Moran and Penny Butterill – voted against and put forward an amendment to prevent the rises.
Crewe & Nantwich Labour MP Laura Smith said: "Really disappointed to hear that Tory Councillors voted against @CheshireEastLab amendment and want to increase parking charges in Crewe and Nantwich.
"Crewe pays the highest charges in Cheshire East despite having highest levels of poverty, whilst wealthier areas have free parking."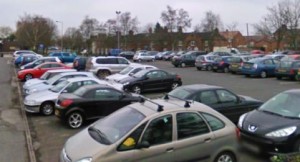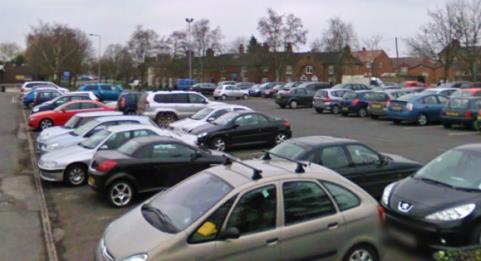 Many are furious at the disparity between different towns, with parking still free in places like Sandbach, Alsager and other affluent towns.
Yet Nantwich and particularly Crewe are paying some of the highest charges.
The authority received 296 representations during a three-week consultation between November 28 and December 19.
It will now increase the parking price on most Cheshire East Council-owned car parks by 10p across each tariff.
It will also:
– increasing charges at car parks by railway stations
– re-introduce parking fees on Hibel Road in Macclesfield, Park Street in Congleton and Thomas Street in Crewe (until the 'free after 3pm' incentive)
– increase the cost of residents' parking permits
– introduce an administration fee for replacement of parking permits
– introduce some car parks into the car park order, meaning parking restrictions can be enforced where needed
Previously, Frank Jordan, executive director of place and acting deputy chief executive, has justified the rises.
"Decisions like these are difficult and can be deeply emotive and unpopular.
"But it is our responsibility to ensure there is a good turnaround of spaces for visitors and shoppers and that our car parks are safe, secure and well maintained."
The council says it has started a process of reviewing parking in local towns where there are differences in charging.
This approach will be replicated across the borough and forms part of a local transport plan that will be published in spring 2019.
Information about new parking fees is on Cheshire East Council website www.cheshireeast.gov.uk/parkingcharges
The changes will come into effect on March 8.
Snow Hill in Nantwich will remain a 'Free After 3pm" car park.