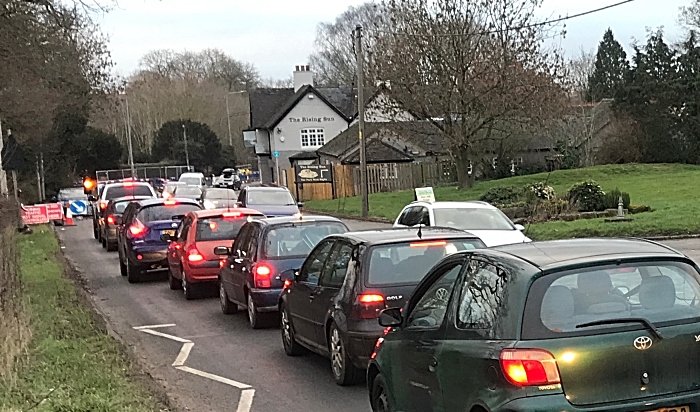 Frustrated motorists have been forced to take an unofficial detour through business premises to avoid long-running roadworks in Wisaston, writes Jonathan White.
A 'major gas replacement' by Cadent Gas Ltd has closed the busy Wistaston Green Road from February 11 for five weeks.
This is to allow for construction of the new Bellway Kingfisher Reach 150-house development at the Wistaston Green Road/A530 (Middlewich Road) junction in Wistaston.
The works have also included temporary traffic lights on the A530 (Middlewich Road) which have caused long tailbacks with traffic queuing back to Alvaston Hall in the direction of Nantwich and the A530 (Middlewich Road)/A532 roundabout in Crewe at peak periods in the two towns.
Some road users have now taken it upon themselves to save time, fuel and frustration by driving through the car park of 'The Rising Sun Inn' pub-restaurant and 'The Rising Sun Nurseries' garden centre.
The two venues are located between Wistaston Green Road and Middlewich Road.
It means drivers can avoid either a lengthy detour around Queens Park in Crewe or Colleys Lane/Nantwich Bypass in Nantwich.
Staff at The Rising Sun Nurseries have lowered two sets of metal chains on their premises, which would otherwise block access to their premises and therefore block the shortened detour.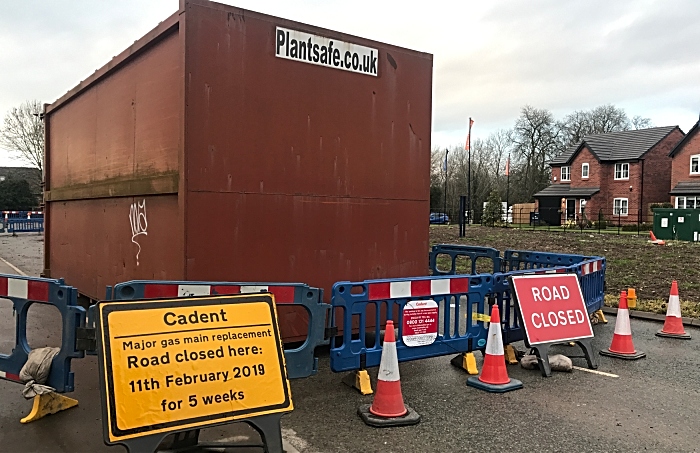 One Wistaston driver who uses the route said: "I need to drive weekdays to work from Wistaston to Bentley Motors and my path is blocked by the gasworks.
"Therefore, I am forced to drive to the Wistaston Green Road/A530 junction and pray that the alternative route is unblocked, so I can gain simple entry to my workplace.
"I already have to put-up with daily building noise nuisance at my home from the Kingfisher Reach construction site, so the associated roadworks has added to the stress and annoyance at their ongoing and persistent presence at the site.
"I don't know anyone who is happy with the current roadworks arrangement, which is an ongoing headache to the local area.
"Bellway have attempted to block my route, which is a major inconvenience."
The works and road closure is due to last until March 15, according to Cheshire East Council's website.
(Images courtesy of Jonathan White)