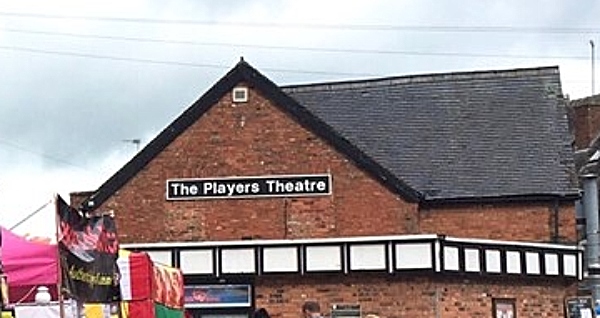 The first double feature from the Nantwich Players Studio's winter mini season opened with Albert by Richard Harris, followed by Edgar & Annabel by Sam Holcroft, writes Claire Faulkner.
I've really enjoyed what the Nantwich Players Studio have produced so far, and I was thrilled to be invited into the final rehearsal of 'Edgar and Annabel'.
Edgar & Annabel is a fascinating piece of theatre.
Set in the not too distant future, it tells the story of a group of freedom fighters, who are desperately trying to make a stand against a repressive regime whilst being under continuous surveillance.
It's very cleverly written, and at first it doesn't seem to make sense.
The characters say one thing but do another, they read from scripts and don't seem to recognise each other.
This adds to the intrigue and mystery of the story, and throughout the audience is left wondering what is real and what isn't.
Friends are invited over for drinks, there is karaoke.
But in a heavily bugged house, the singing and laughter provides cover up for a hastily assembled bomb.
This play, although challenging, gives the cast a chance to shine.
Leads Bethany Froud and Colin Johnston who play 'Marianne' and 'Nick' were great as the undercover agents who must learn to get along for the good of the cause.
Chris Fisher played their handler 'Miller', Sian Weedon and Adam Goode played resistance members 'Tara' and 'Marc'.
The double feature of Albert and Edgar & Annabel is at The Player Theatre, Love Lane and is running from Friday February 22 until Sunday 24.