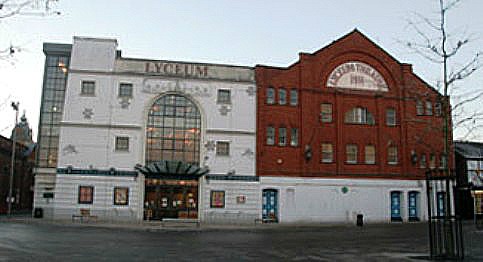 By Claire Faulkner
One of the things I always do at the theatre is to make sure my mobile phone is switched off.
So, it felt a little strange to be at a performance at The Crewe Lyceum which not only encouraged the audience to keep their phones on, but also to use them during the show.
Choreocracy is a dance show with a difference.
An interactive performance where the audience vote with their phone on what happens next.
It's a unique and fascinating concept, one I hadn't seen or taken part in at The Lyceum before.
It was also great fun. I did not expect to laugh so much.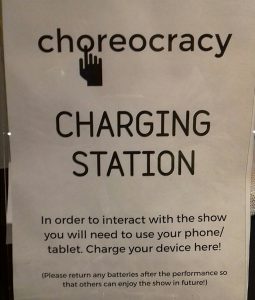 The show was led by Tim Casson and Seb Lee-Delisle, who guided us through the technology and gave us control over the dancers.
The overall effect was quite mesmerising and a little bit addictive.
The format of the production means that the show could go any direction.
In Crewe, we went for the comedy route and voted for dances about dinosaurs and burlesque pizza.
I know it sounds surreal and you probably had to be there, but the dancers gave us what we voted for, and the result was just fantastic.
Choreocracy is a great example of what can be accomplished in the theatre.
It was a great experience and I hope that The Lyceum continues to bring us more shows like this in the future.
For more details of forthcoming shows at The Lyceum, visit www.crewelyceum.co.uk