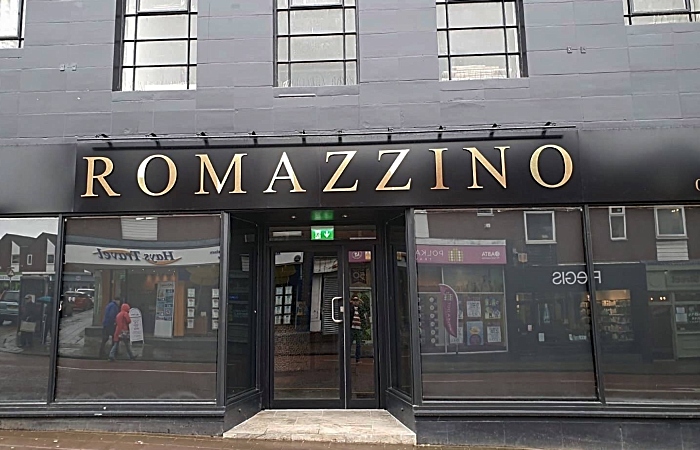 The new Romazzino restaurant is set to open in Nantwich later this month.
A full revamp of the former Cooperative Pharmacy on High Street has been completed with the restaurant set to open on March 28.
And to celebrate the official opening, owners are offering 50 diners the chance to have a 3-course meal from the new menu on March 27.
Romazzino Nantwich will remain in operation at 12a Love lane until Saturday March 23.
It will be closed from March 24-27 with bookings being back open from midday Thursday March 28.
The new restaurant will be opening on Sundays 12pm-9pm, Mon to Fri 12pm-10pm, and Saturdays 12pm-10.30pm.
Bosses at Italian restaurant Romazzino have confirmed their move to new premises on Nantwich High Street.
Romazzino opened in Nantwich in 2007 and then opened a second restaurant in Alsager in 2012.
Winners of the 50 "golden tickets" will be picked on Friday March 22.
To have a chance of winning, visit the Romazzino Facebook page and like, comment or share their post.
(Images courtesy of Romazzino)