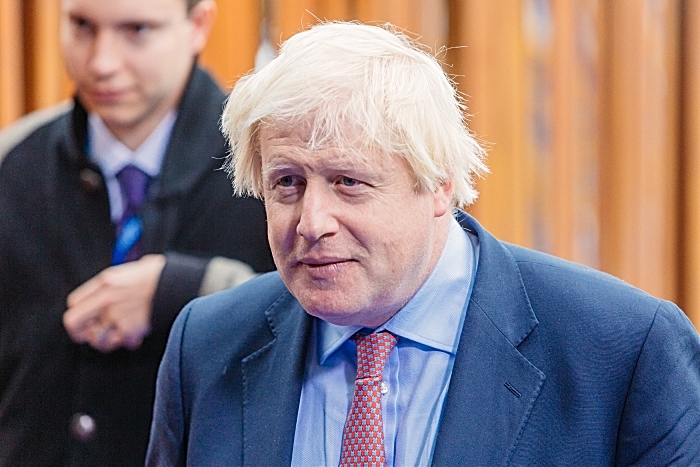 Crewe & Nantwich MP Laura Smith has blasted Boris Johnson for what she called "abhorrent" remarks about historical sex abuse cases.
Johnson angered many when he remarked on LBC that investigating historical child sex abuse cases was a waste of public money.
Now Laura Smith has written to the Chief Whip of the Conservative Party demanding "swift action" against Johnson.
Members of the Offside Trust – former football players who were abused as youngsters by paedophile coach Barry Bennell – also blasted Mr Johnson's comments.
In a letter to Chief Whip Julian Smith, Laura Smith said: "His remarks are deeply offensive to all those victims of child sex abuse.
"A number of my Crewe and Nantwich constituents were victims of the predatory paedophile football coach Barry Bennell.
"They bravely spoke up about his terrible crimes.
"The sexual abuse these men suffered when they were children is sickening and the courage it took them to come forward is inspirational.
"I find it frankly disgraceful than an elected MP could make such heartless and dismissive comments.
"I urge your party to take swift action against Boris Johnson and to make sure more is done to help victims of historic child sex abuse rather than hinder their calls for justice."
Gary Cliffe, from Nantwich, was one of those victims who spoke out about the abuse he suffered when at Crewe Alexandra.
He said on social media that Mr Johnson's comments were "horrific" and "appalling".
"It's finally time for him to walk away from politics.
"He has got this all wrong. All you need to ask yourself is, if your child suffered how would you react?"
Mr Johnson said on LBC radio that investigating historic child sex abuse cases was "spaffing money up the wall".