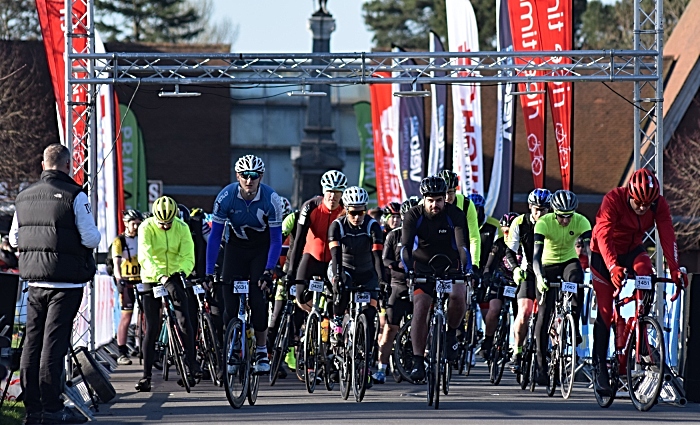 More than 1,700 riders enjoyed the spring sunshine around South Cheshire when they took part in the 'Cheshire Cat Sportive' cycling event, writes Jonathan White.
The race, sponsored by Primal Europe, started and finished at Queens Park in Crewe yesterday (March 24).
A "sportive" is a short to long distance, organised, mass-participation cycling event, typically held annually.
There were three routes available: a short route (83.3km/51 miles), a medium route (130.0km/80 miles), and a long route (174.3km/108 miles).
The medium and long routes both involved a challenging ride up Station Road/Top Station Road at Mow Cop – known as the 'Killer Mile' – which is one of the 100 toughest climbs in the UK.
All routes re-joined for the final 25 miles. Finishers received an event medal.
There were also bicycle mechanics on hand for any unforeseen issues, along with trade and refreshment stalls.
The event was organised by Velo29 http://velo29events.com/sportives/
(pics by Jonathan White)