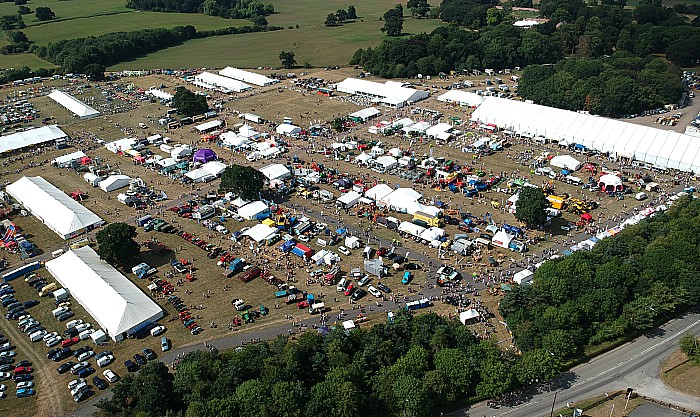 The annual Nantwich Show is to become a two-day event for the first time in its history, from the year 2020.
And next year's event will also move to different days of the week, being held on Friday and Saturday July 17 and 18.
The Trade Day for the International Cheese and Dairy Awards will take place on Thursday July 16.
The decision comes after more the 70 years of Nantwich Show being held at the Showground Dorfold Hall on the last Wednesday in July.
A spokesman for the Board of Directors of Nantwich Agricultural Society Ltd, the show's organisers, say they came to the decision "after careful consideration".
The show is regarded as one of the premier Agricultural Shows in the UK and boasts the largest Cheese Show in the world with more than 5,000 entries.
However the cost of putting on the Show is now more than £780,000.
"The Directors feel that the amount of infrastructure which is being hired and the size of the Show warrants a two-day event," said the spokesman.
"In order to make it more attractive to attend by the public and farming community together it would be beneficial to move it over a weekend."
Full details of the 2020 show have yet to be finalised.
This year's show will still be held on Wednesday July 31 with the Trade day for the Cheese & Dairy Awards on Tuesday July 30.
Nantwich Agricultural Society is a registered charity run by volunteers with one paid secretary/administrator.