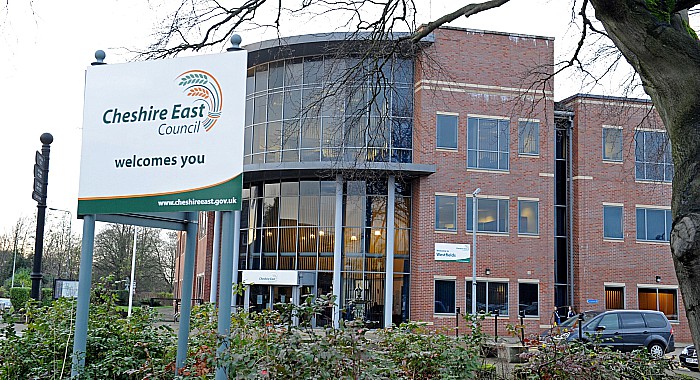 Brexit is not set to severely harm Cheshire East's social care workforce, health chiefs have claimed.
Alex Mitchell, chief finance officer at NHS Eastern Cheshire clinical commissioning group (CCG), gave governors an update about how the area's health system is preparing for Britain's departure from the European Union.
And after painting a reassuring picture of how the NHS is set to cope with Brexit in Cheshire, he was asked whether the area's social care system would match up – particularly if European care staff are affected.
"European staff I know working in local care homes do a fantastic job caring and nursing," said Dr Paul Bowen, clinical chair of the CCG.
"If there is a significant change in the workforce, there is an impact that would have – not only on individual residents and organisations – but on the system and the threshold for admission."
Peter Munday, lay member for governance and audit, added: "What has been said to me is that the real impact is on the social care workforce, not the healthcare workforce."
Mr Mitchell told governors he had been in discussions with Cheshire East Council on how the borough's social care workforce could be affected by Brexit.
And he suggested the impact might not be too significant.
Mr Mitchell said: "CEC, in terms of its own workforce and the workforce of who it commissions with, has done some work seeking assurance on the EU exit.
"They have clarified the number of EU nationals and the information I have had back is that it is less than five per cent of the workforce.
"I'm not saying that will not cause a problem, but it will be much less of a problem than if it was 50 per cent of the workforce, so CEC is providing a reasonable level of assurance."
Away from social care, Mr Mitchell provided CCG governors with some reassurance that Cheshire's NHS is as prepared for Brexit as it can be.
He has worked with Cheshire's three other CCGs on checking how issues including the supply of medicines, the workforce and funding for research will be affected, and officers are providing daily updates on the situation as Brexit reaches crunch time.
Mr Mitchell said: "There's a lot going on. We have and continue to do everything we consider reasonable [to prepare for Brexit].
"We continue to work with our providers to ensure levels of assurance, and collectively work across Cheshire to make sure that we are aligned.
"We are not preparing for either [leaving the EU with or without a deal], we are preparing for a change, and the work that is going on should be able to react to either situation – whatever the situation may be.
"It's not focused on an immediate withdrawal or the long-term, it is focused on the issues that we may have and how we would respond to them."