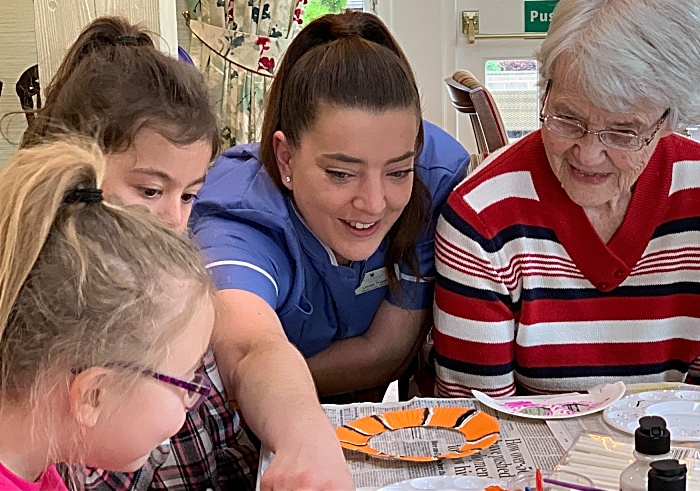 Children paid a visit to elderly residents at Richmond Village Nantwich as part of a project to bring the generations together.
Youngsters have been dropping in one residents at the retirement village off London Road to join in a range of activities.
The scheme has been organised by the staff to create a schedule of activities for residents.
Grandparents, parents and children – some with an age gap of more than 80 years – have come together for craft activities, games, storytelling and knowledge sharing.
It's the first event of its kind to be held at the village.
And it proved successful in allowing residents to share life lessons, youngsters to teach new skills, and everyone to reflect on and create new happy memories.
Nicola Jackson, senior village adviser, said: "It's not just about enjoying each others' company – there are so many things that the different generations can learn from one another, we wanted to bring them together.
"Having the children visit for the afternoon brought so much joy to residents and it was great to see the youngsters getting involved and taking something away from the experience too.
"I know that they enjoyed listening to the many stories the residents had to tell and it was fantastic to see the smiles on everyone's faces."
Nantwich resident, Barbara Hughes, 89 said: "Welcoming the children into our home was wonderful.
"I still feel young at heart and it made me happy spending time with the youngsters talking and playing.
"One little girl gave me a big hug as she left which made my week!"
For further information about Richmond Nantwich call 01270 899162, or visit www.richmond-villages.com