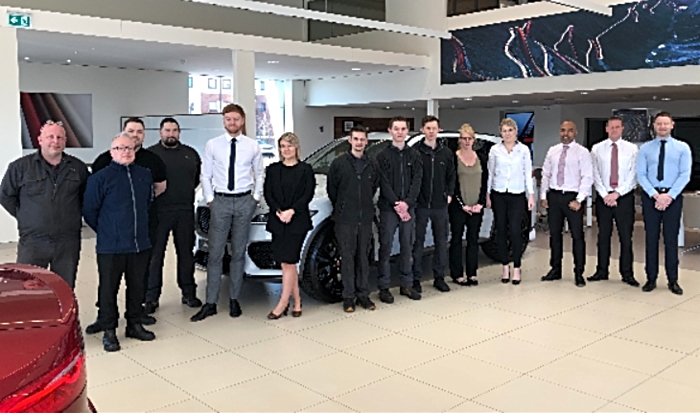 Swansway Jaguar Crewe only opened its doors on April 1 2017.
But the family-owned centre has already scooped a number of awards from Jaguar Land Rover.
Now the centre has won its most significant award yet, coming third in the Jaguar Retailer of the Year Awards 2018.
Head of Business at Swansway Jaguar, Matt Hill said: "This is such a brilliant boost for the whole team here at Swansway Jaguar.
"We opened our doors at a time when trading conditions have been a little challenging add to this the fact we had no previous customers to fall back on, as there had been Jaguar representation in the Crewe area for over 20 years.
"The whole team at Jaguar have worked tirelessly to launch the centre and to give the best possible service to customers and finishing third, when there are 91 Jaguar retailers in the UK, after being open for such a short time is testament to the hard work of the whole team."
Swansway Jaguar is part of family-owned Swansway Motor Group which represents 14 brands across 20 locations, from Birmingham up to Carlisle.