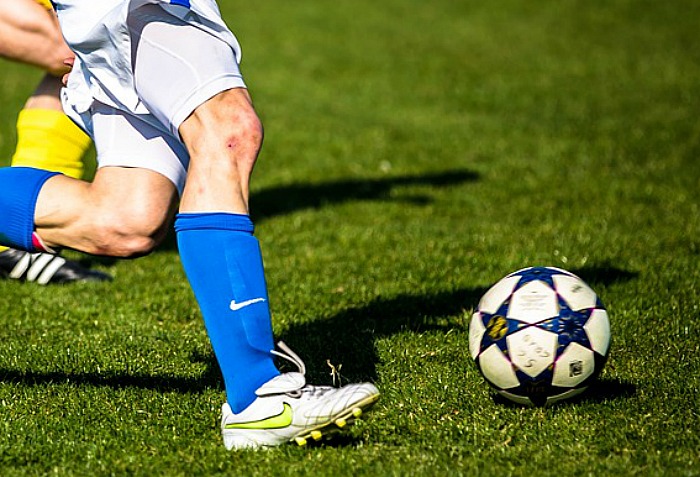 The final of the Crewe Regional Sunday Division One Cup will be between The Ark and George & Dragon.
Both teams won their respective semi-finals over AFC Wickstead and Winsford Over 3.
Joe Pointon scored two for The Ark in their 4-2 win with other goals coming from Steve Hughes and Dean Clarke.
Mike Blundell and Tom Butler scored for FC Wickstead.
James Cain and Rob Hatton both scored twice with Andy Houston also scoring in George & Dragon's 5-1 win over Winsford Over 3 who's reply came from an own goal.
In the Premier Division Cup, both games went into extra time, Square One scored in extra time to beat Betley after the sides finished 1-1 after 90 minutes.
Jamie Baker scored for Betley with Liam Prince and an own goal scoring for Square One.
The game between Wistaston Leopard and White Lion FL needed a penalty shoot-out after the game finished 2-2 after extra time.
Paul Bowyer was the hero saving two penalties in the shoot-out.
Russ Schofield and Danny Roberts scored for White Lion FL with Rich Ryan and an own goal scoring for Wistaston Leopard.
In the Premier Division, Willaston WS and Faddiley shared six goals in a 3-3 draw.
Brandon Kelly (2) and Azi Hague scored for Willaston WS with Rich Ford, Ash Lawton and Matt Scott scoring for Faddiley.
NHB FC led very early with a Dan Ball penalty with NHB FC ending up 3-0 winners with another goal from Dan Ball and Nick Ball also scoring.
In Division One, White Horse won 4-3 at Brighton Belle.