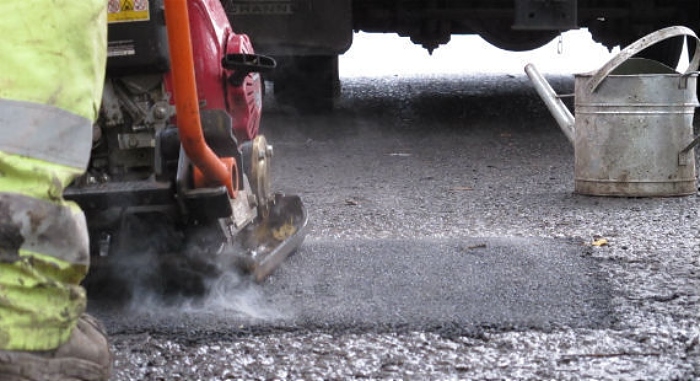 The Government has handed borough chiefs another funding boost to tackle potholes – but an opposition councillor warns some roads might never be restored, writes Stephen Topping.
Cheshire East Council has been given an extra £533,171 from the Department for Transport to improve the borough's roads.
It comes after the Government handed CEC more than £4.6 million last November to repair the borough's roads and invest in new highways schemes.
Conservative Cllr Don Stockton, cabinet member for environment at CEC, said: "This new funding, which will help us tackle more potholes and continue to improve the condition of our roads, is great news for businesses and people here in Cheshire East and across the county who rely on local roads to get to work and to visit friends and family."
The cash is part of a nationwide funding package of more than £200 million, announced as the Government launched a new guide on best practice for pothole repairs last week.
It includes £50 million for tackling potholes and flood resilience, while a further £151 million is being spent to reward councils that show best practice on repairing roads – and Chris Grayling MP, transport secretary, is calling on local authorities to be innovative in solving the problem.
He said: "Every motorist knows that potholes have been a problem in the last few years.
"That is why the government is continuing to step up its funding to local authorities to address this.
"It is now up to highways authorities to innovate and use new technologies to solve the problem."
Opposition councillors have frequently hit out at the state of Cheshire East's roads – with Cllr Stockton having to defend the council's approach to repairing potholes at recent meetings.
At February's full council meeting, he turned down an invitation from Cllr Nick Mannion to check the state of some the roads in his ward.
And the Labour member for Macclesfield West and Ivy believes the current CEC administration has overseen an "increasingly dilapidated" road network which might never be fully restored.
He said: "Whilst the extra cash is very welcome, it is no credit to the current Conservative administration at CEC, as many councils regardless of their political control have been given extra government.
"Indeed, for years the Cheshire East highway repairs budget has been repeatedly raided by the Conservative administration to justify not raising the council tax.
"The result is a massive backlog of repairs and an increasingly dilapidated road and pathway network across the authority.
"We have many residential roads in an increasingly worn-out condition, with little or no prospect of ever being repaired."
Meanwhile, the Local Government Association is calling on central Government to commit to improved long-term funding for road maintenance to avoid 'more costly short-term repairs'.