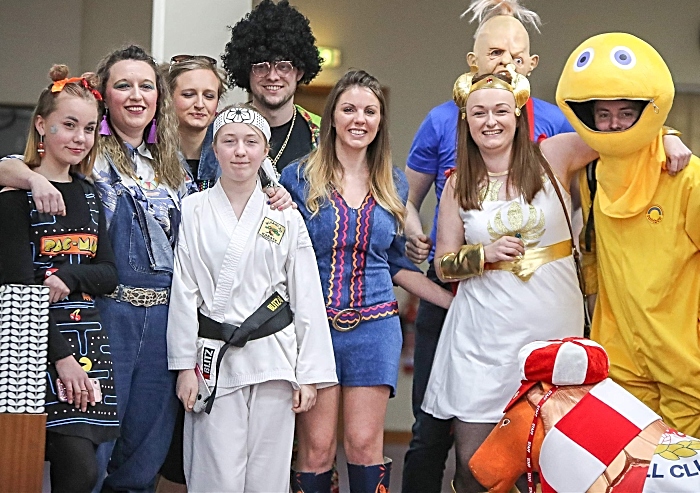 An 80s party night organised by three friends in South Chershire has helped to raise more than £3,00 for two worthy charities.
Steph Marvell, her sister Sophie, and friend and their cousin Jessica Youle organised the event held at Crewe Alexandra's stadium.
More than 140 tickets were sold for the event which raised just over £3,100 to be split between Motor Neurone Disease Association (Cheshire Branch) and St Luke's Hospice.
As well as music there was a raffle, prizes for best themed outfit, and they gained sponsorship from local companies.
Steph said: "We are very grateful for all those that donated to help such wonderful causes.
"There was prize for the best outfit which was won by a lady in a E.T. themed outfit!
"Before the event we sold a few items on eBay including a signed Tyson/Holyfield boxing glove that went for £200.
"We also sold a signed Frank Lampard ball that went for £203, this was purchased by a massive Lampard fan who donated a pound for every goal Lampard scored during his time at Chelsea.
"We also had a guess the retro sweets, the winner won the chance to drive a Lexus for the weekend."
The family organised the event as a tribute to the two charities which helped care for their grandad.
"To enable these charities to continue providing care for people in similar situations fundraising is vital," added Steph.
"Also we want to thank ROI Ltd in Nantwich for sponsorship of the magic act for the night who was just fabulous, Dan Trill.
"And Lexus Stoke who donated a car for the weekend for a prize on our Guess the retro sweets!"