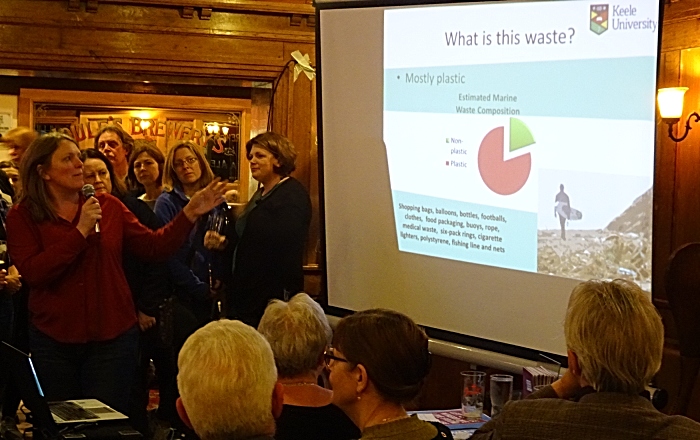 A second Plastic Free Nantwich campaign launch is to be held this week to cater for demand.
The Leopard pub on London Road was so packed out at the first launch many people could not get in and listen to Keele University expert Dr Sharon George's talk and presentation.
More than 100 people heard how plastic waste can now be found in every corner of the world – and in the food we eat.
She proved such a hit that people have said they want to hear it all over again.
So she and the PFN team will be in the ballroom of the Crown Hotel in Nantwich at 7.30pm tomorrow (Thursday April 11) for the next step on the road to Nantwich's Plastic Free future.
Group organiser Emilie Janman said the event at the Leopard had been totally packed.
"We really didn't expect such a surge of concern and interest. It was wonderful and we want to ensure everyone can get involved.
"We already have hundreds of followers on Facebook and local businesses are signing up to make the journey towards a plastic free future.
"Business leaders and councillors have vowed take action too.
"Human beings have done so much damage to the natural world – but it is really heartening that so many people have woken up to the threats posed by plastic pollution and want to do something positive about it."
The team has already struck a note for the planet in harmony with the Nantwich Jazz Festival – starting with tackling the scourge of single use plastic drinks cups.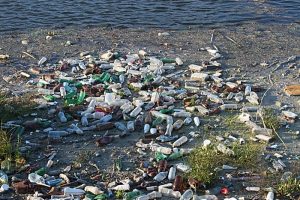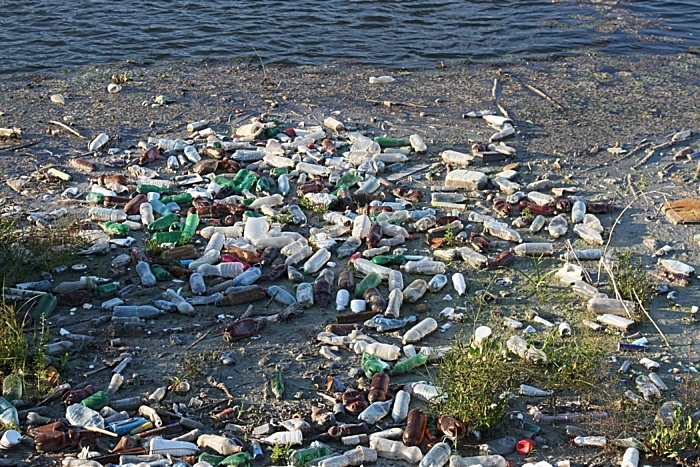 This year PFN is offering music lovers a chance to buy their own limited-edition Nantwich Jazz Festival reusable toughened plastic souvenir pint glass – for just £1.
All profits will go back into music making and plastic campaigning in the town.
PFN campaigner Jeremy Herbert said the initiative would get the ball rolling for future events in the town.
"Nantwich is a sociable, friendly and vibrant town.
"There are festivals and celebrations throughout the year – but unfortunately these events generate a great deal of waste.
"Many venues use plastic single use cups when the crowds get heavy.
"As people tour the town they leave a trail behind them.
"But with a bit of thought we can tackle the morning after plastic hangover. There are real alternatives.
"Now Festival goers can show they love Jazz and Blues, they love Nantwich and they love planet."
To reserve your limited edition Jazz Festival pint mug (just 1,200 in production) e-mail [email protected] or look out for Plastic Free Nantwich during the festival weekend.
(Pic above by Jonathan White)