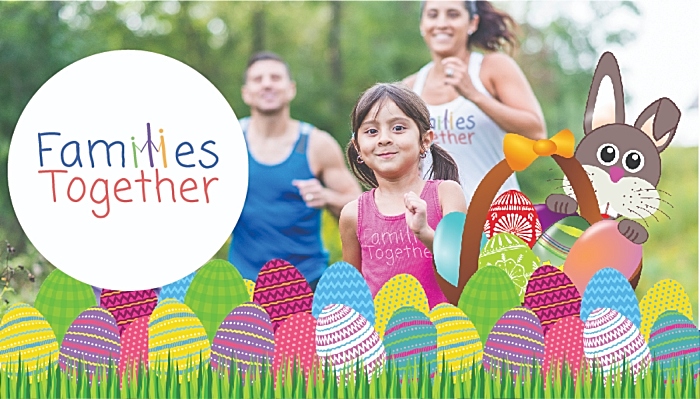 Community & Voluntary Services Cheshire East will host a free fun-filled Easter egg hunt in Queens Park in Crewe on Thursday April 18 from 11am.
The Easter egg hunt is being run as part of the CVS Families Together project, aimed at encouraging families to volunteer together in support of local communities through events.
Open to any and all families who would like to come along on the day and take part, the hunt will feature activities to help spruce up Queens Park for other families and local residents.
The Easter treats for this hunt have been sponsored by Crewe Town Council.
Join other families across Crewe and Macclesfield taking part in family orientated volunteering opportunities centred around local community events.
Encourage a sense of positive community spirit in your young family members, and maybe even start a new fun family tradition.
Full details, including upcoming events, can be found at www.cvsce.org.uk or call directly 01270 763 100. #FamiliesTogether