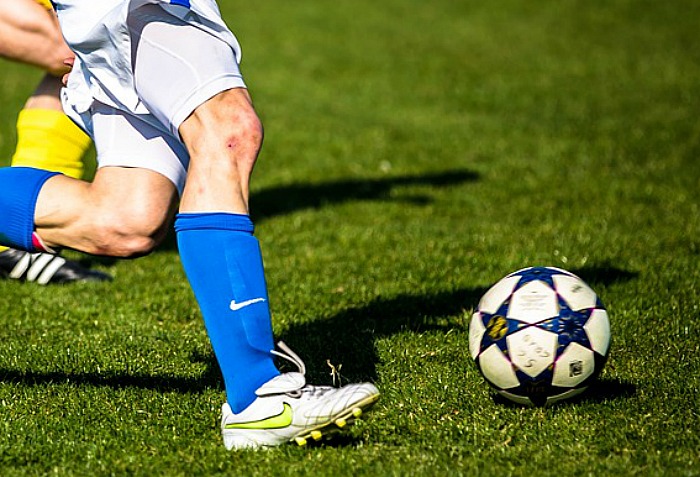 The final of the Premier Division Cup will be between Faddiley and Crewe Athletic.
Faddiley beat White Lion FL 5-3 in their semi-final.
Tom Bate scored twice in the first 20 minutes before Ben Durkin pulled a goal back.
Rich Ford made it 3-1 before Ben Durkin scored again to reduce the deficit.
Within a minute Ben Burrow had restored Faddiley's two-goal advantage before Malcolm Bostock scored again to set up a tense finish.
The game was sealed for Faddiley when Derice Richards scored with just 7 minutes to go.
Square One were looking to complete a League and Cup double but two second half goals from Crewe Ath ended that dream.
Square One had led 1-0 at half-time with a goal from Adam Lewin but Cain Mellor and Faith Arowosafe scored to send Crewe Ath to the final.
In the Premier Division, the fight for 3rd place was extended to five teams following wins for Betley FC and Wistaston Leopard.
Betley FC won 4-1 against Willaston WS with goals from Jamie Baker, Paul Ashley, Jordy Cottrell and Gavin McKieth.
Danny Williams scored for Willaston WS.
Wistaston Leopard won 4-2 at Salvador having been 2-0 down at half-time.
Matt Hatton and Stuart Evans had given Salvador a 2-0 lead before goals from Josh Gilbert (2), Nathan Dyer and Jamie Collina sealed victory for Wistaston Leopard.
In Division One, White Lion beat Brighton Belle 5-3 with goals from Chris Worstencroft (2), Matt Wrench, Steve LLoyd and Josh Heath.
Scorers for Brighton Belle were Daniel Lurkin (2) and Dalton Parker.
The Crewe FA Sunday Vase was won by George and dragon 1-0 with an 88th minute goal from Charlie Hatton.