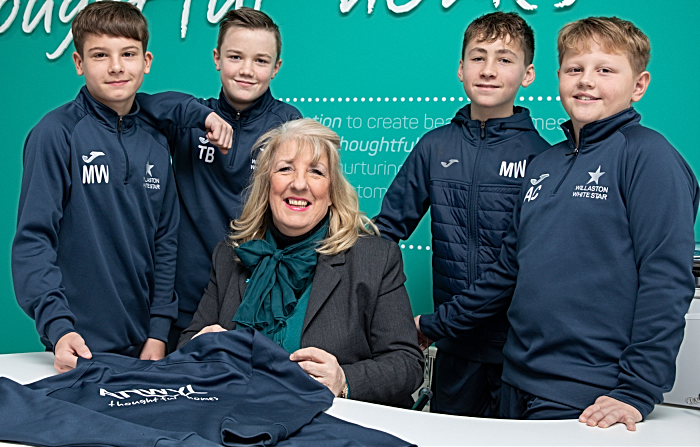 Young stars at Willaston White Star have received new sweatshirts for matches and training from residential developer Anwyl Homes.
The under 13s squad has been provided with 16 bright blue sweatshirts, with each one featuring the Anwyl logo and players initials on the front.
Willaston White Star is a thriving football club and a key part of the local community.
The under 13s have been playing together since U7 and were crowned league champions of the Mid Cheshire League Division 1.
They also won the League Cup beating Woodford in the final to complete the season double.
Under 13s Manager Kevan Wright said: "We are grateful to Anwyl Homes for the generous donation as the boys often need an extra layer when playing, warming up or travelling to and from training and matches.
"Without the support of local businesses, we wouldn't be able to provide the kit and equipment that the team needs.
"On reflection, the boys have had a fantastic season and should be very proud of themselves.
"They now go on tour at the end of May and are looking to bring the silverware home for the third successive year."
Anwyl operations director, Philip Dolan, said: "We are fast getting to know local communities and happy to help by providing kit, clothing and equipment so that the teams can continue with the sport that they love even during the colder parts of the season."
Players from Willaston White Star came to Anwyl's Abbeyfields development in Sandbach to collect the new sweatshirts.
For further information, visit www.anwylgroup.co.uk