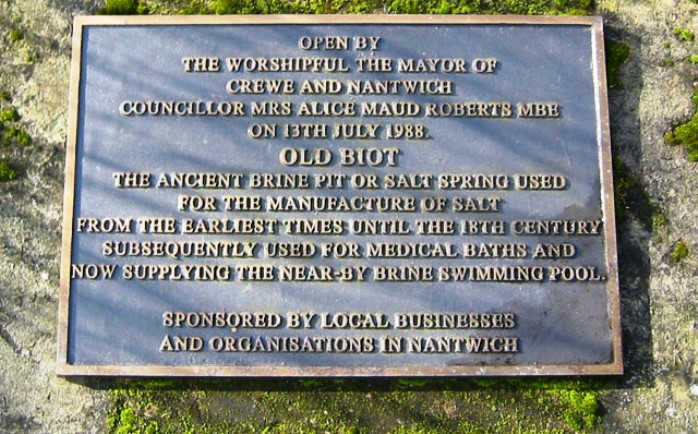 Nantwich Partnership is hoping to carry out improvements to two visitor attractions in the town.
It has submitted plans for more seating and a landscape feature area on Mill Island.
And it is also seeking permission to improve the seating area and space around the Old Biot on Waterlode, next to Welsh Row Bridge.
The Mill Island plan includes an area of "glacial boulders of various sizes and heights" with "trees enclosing the area".
The plans say boulders can be used for play and seating and arranged in either a formal or random arrangement.
For the Old Biot scheme, plans include creating a "safe, high quality, robust amenity and interpretation space" overlooking the River Weaver in the location of the existing brine spring.
Work will also be carried out to improve public understanding of the historic significance of Old Biot to the town through interpretation signage.
Jeff Stubbs, chair of Nantwich Partnership, said: "Currently people just walk through Mill Island and rarely stop or sit enjoy the open space.
"It is so near to the town centre and is an underused resource.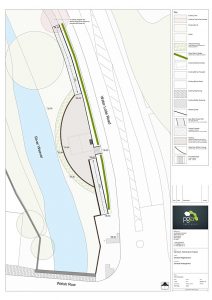 "The Partnership wants to give Mill Island a place where people can meet, sit and their children climb on the boulders.
"Using natural materials will help it blend in with the open space."
The group also things the Old Biot is poorly underused.
Jeff added: "The Partnership wants to make this historic site a worthy pleasant feature that shows why Salt was is still important to the town.
"Currently, a pump still takes natural salt water- brine – over to the outdoor swimming pool.
"Salt is so much part of our history that we want to have a bigger, moire accessible space where the history can be shown on a signage.
"The other part of this scheme is to make a new footpath from this area, downstream to meet the one near the swimming pool, connecting the paths along the riverside."
Plans for the landscaped and boulder area on Mill Island can be viewed on Cheshire East Council's planning website here.
And plans for the Old Biot scheme next to River Weaver can be viewed on the same planning site here.
Cheshire East Council planners are due to rule on both proposals in June.
(Drawings courtesy of PGLA Landscape Architecture)