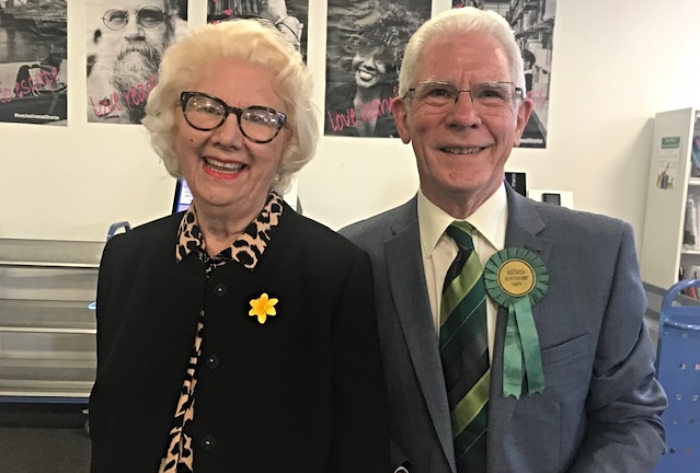 Conservatives have lost control of Cheshire East Council after yesterday's local election results as they felt the backlash from disgruntled Cheshire voters.
The Tories retained Nantwich South and Stapeley, as well as rural wards such as Audlem, Wrenbury, Bunbury, Wybunbury and Willaston.
But previous large majorities were thinned, as many stayed away from the polling booths or voted for alternatives such as Independent candidates.
Overall, Tories have 34 seats of 82 on the authority, losing overall control for the first time since the authority was formed in 2008-09.
Labour have 25 seats, and Independents have seen their numbers rise to 19. Liberal Democrats have four.
Therefore, there is no overall majority in the authority.
Council leader Rachel Bailey just held on to her Audlem seat, polling 746 votes with Lib Dem challenger Richard Derricutt not far behind on 668.
Cllr Bailey now must decide if the local Tory party will attempt to govern Cheshire East Council as minority or seek support from other party to achieve a majority.
Labour and Independents will also play a key role and have enough seats between them to govern as a coalition.
In Nantwich, long-standing Independents Arthur Moran and Penny Butterill (pictured, above) were re-elected in Nantwich North and West.
Cllr Moran polled 1,345 while Cllr Butterill achieved 1,188. Their nearest challenger was Conservative candidate Vicky Higham who polled 718 votes. Turnout was 36%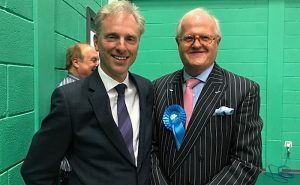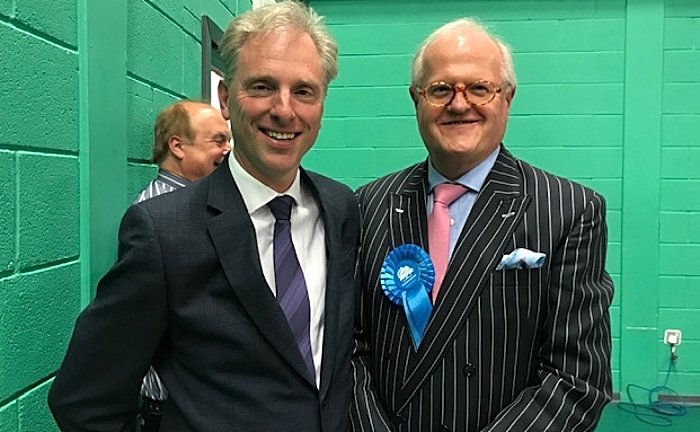 In Nantwich South and Stapeley, both Conservative candidates Peter Groves and Andrew Martin (pictured, right) were also returned to the seat.
Cllr Groves polled 1,106 votes and Cllr Martin achieved 1,224. Their nearest challenger was Labour's Richard Banks on 613 votes. Turnout was 36.4%.
In Willaston and Rope, Allen Gage won the seat for the Conservatives with 707 votes. Labour's Ben Wye was close behind on 536 votes.
In Shavington, Conservative David Marren won the seat with 586, just 78 votes ahead of Labour's Linda Buchanan (508). Turnout was 32.1%.
In Wrenbury, a 34.3% turnout returned Stan Davies (Conservative) to the seat with 926 votes, ahead of nearest challenger Paul Weaver (Lib Dem) on 328.
In Wistaston, both Conservative candidates won with Margaret Simon (1,196) and Jacquie Weatherill (1,168) winning, but it was close with Labour's Vicky Smith narrowly missing out on 1,118 votes. Turnout was 36.3%.
Sarah Pochin (Conservative) won the Bunbury seat with 750 votes ahead of Mark Ireland-Jones (Lib Dem) on 627.
And in Wybunbury, Conservative candidate Janet Clowes comfortably retained her seat with 1,267 votes ahead of Labour's Joseph Cosby on 276.
Town and parish council election results will be announced later today (May 4) as the counts start from 1pm.