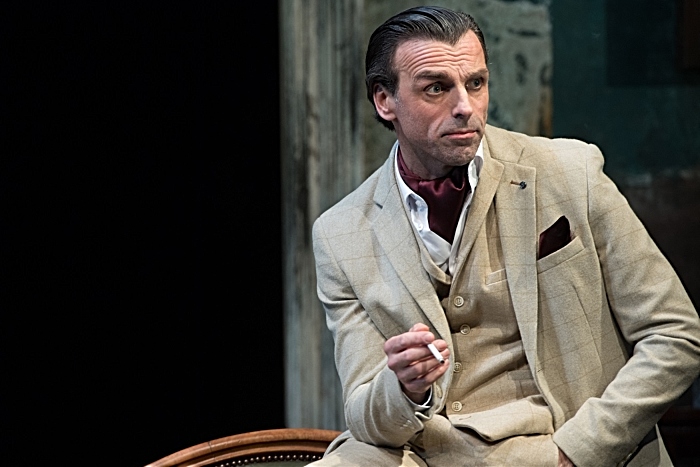 A new and bold production of Oscar Wilde's The Picture of Dorian Gray is playing at the Lyceum this week, writes Claire Faulkner.
Adapted and directed by Séan Aydon, this beautifully staged production by Tilted Wig is atmospheric, dark and deeply thought provoking.
When Dorian Gray agrees to be painted by his friend Basil, he wishes to remain as young and as beautiful as his portrait depicts him. He gets his wish.
As we follow Dorian's descent into a life of excess and hedonism, he remains youthful and beautiful, as his portrait grows old and rotten.
Gavin Fowler gives a wonderful performance as Dorian Gray.
Starting off as a shy, embarrassed young man in love, who transforms into a selfish, cruel and evil character.
I also enjoyed the performances by Jonathan Wrather who played Lord Henry Wotton, and Daniel Goode who played Basil Hallward.
Kate Dobson was wonderful as Sybil, the love-struck actress who ends up lost and heartbroken.
I enjoyed watching this production a lot.
If I had the time, I would go and watch it again.
Not only was the acting superb, but the design, by Sarah Beaton was outstanding.
The colours of the costumes and set design gave an overall contemporary feel to an old well-loved story.
I thought the use of the glass frame to symbolise Dorian's portrait worked particularly well, helping the audience to visualise the ageing process, and characters decay.
Even the programme looked and felt beautiful.
A chilling supernatural thriller. If you're familiar with the story, you won't be disappointed with this version, it's definitely well worth seeing.
The Picture of Dorian Gray is on at The Lyceum until May 18.