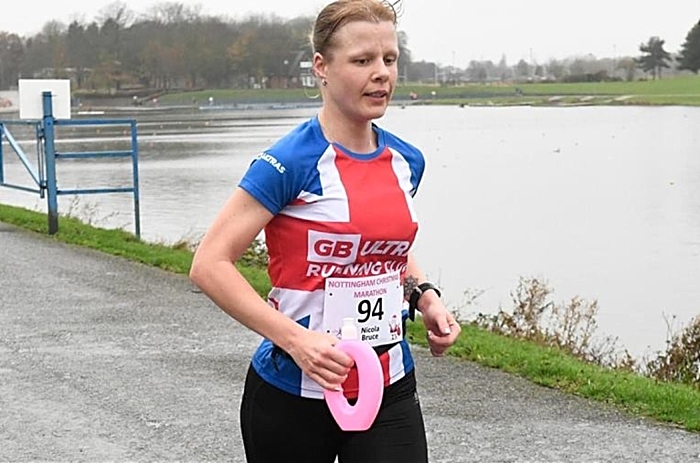 An ultra-runner from Shavington is among the first round of recipients to earn funding from the Everybody Foundation.
Nicola Bruce (pictured) has been awarded £182 to support her involvement in the GB ultras 50 mile Grand Slam.
It will specifically her train and prepare for the Snowdon ultra which she aims to win.
Nicola is one of eight recipients of grants from The Everybody Foundation which raises funds to support individuals and groups to promote a healthy and active lifestyle.
Candidates range from Nicola to team GB snowboarders, British Cyclists, para athletes, charities and sports clubs.
Peter Hartwell, chairman of the Everybody Foundation, said: "We are delighted to have been able to support our local community and we cannot wait to continue fundraising and being able to provide support to those who need it."
Other recipients include:
Rossendale Trust – a charity based in Macclesfield for those with physical and learning disabilities has been awarded £350.
Marcus Howard – a dinghy sailor from near Congleton, has been awarded £500.
Georgia Travis – an aspiring scuba diver from Alsager, has received £290 in funding.
Ladyhawks Netball Club – a local netball club near Holmes Chapel, have received £380 to support them in developing their young volunteers into coaches.
Josh Betteley – a para athlete from Crewe, has received £220 in funding.
Mia Brookes – a GB snowboarder from Sandbach has received £250 in funding.
Adam Mitchell – a British cyclist from Holmes Chapel, has been awarded £500 to support his development.
Grants were given out in 2018, including one to Stapeley swimmer Polly Holden (pictured, below).
For more information on how to fundraise, donate, or apply for a grant visit  https://everybody.org.uk/about/everybody-foundation/