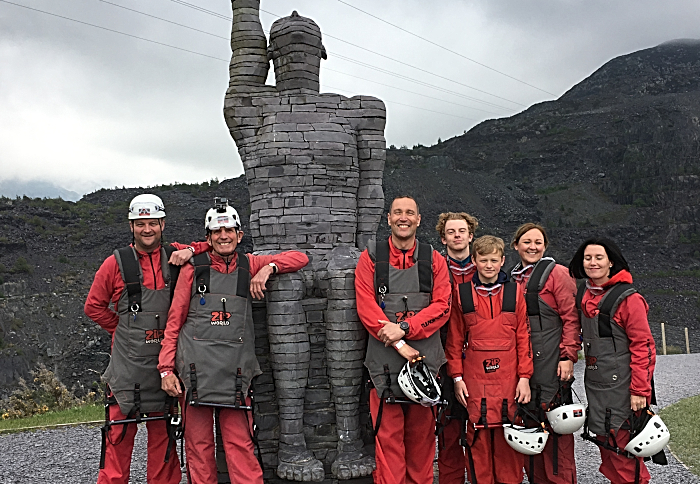 A member of a Nantwich charity support group joined a team to tackle the world's fastest zip line in aid of Lymphoma Action.
Chris Bailey joined more than 20 other people at Zip World in Penrhyn Quarry on Velocity 2 – whizzing through the air above breathtaking views at speeds of more than 100mph.
The Lloyds Bank Commercial worker said: "It was a fantastic experience to be a part of this event.
"I have personally found immense value in the support and friendship of others via Lymphoma Action.
"This has been through both the brilliant local support group and also from the informative forums on-line.
"The work they do is amazing and it is great to be able to do something towards helping others with the same diagnosis."
Chris, from Newcastle-under-Lyme, is a member of Lymphoma Action's Nantwich Support Group.
Karen Bonell, North West Regional Development Manager for Lymphoma Action, said: "Lymphoma Action Support Groups welcome anyone affected by lymphoma and any other blood cancer.
"We have invited speakers, information and discussions.
"They are warm and friendly and a great place to meet others with similar experiences."
Many of the 'zippers' have seen or experienced first-hand the impact a support group can have on someone living with lymphoma.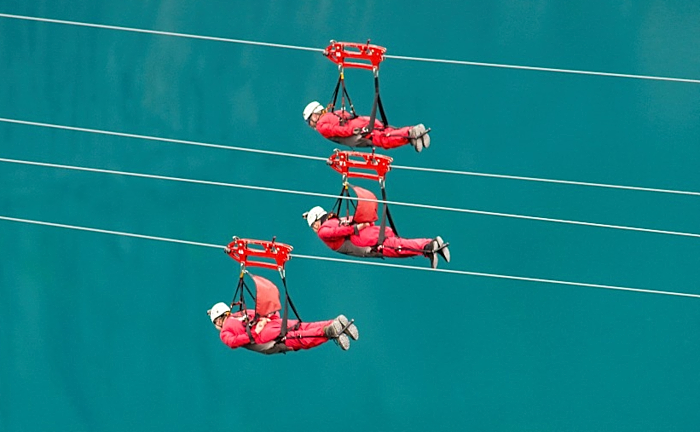 Among this year's participants were Clinical Nurse Specialists (CNS) who support patients with lymphoma, other Lymphoma Action Support Group attendees and family members of people with lymphoma.
With a new case being diagnosed every 27 seconds in the UK, lymphoma is the fifth most common cancer.
It can be hard to diagnose because the symptoms – a lump in the neck, armpit or groin; feeling exhausted for no reason; unexplained weight loss; night sweats; itching without a rash – can often be confused with other health issues.
Lymphoma Action is the only UK charity dedicated to the condition and relies on fundraisers to keep supporting people living with lymphoma.
Chris has raised £345 and Lloyds Bank Foundation have promised to match his fundraising up to £500.
To find out more about lymphoma, visit www.lymphoma-action.org.uk
Contact Karen at the charity's Nantwich Support Group on 07710 393891.
To sponsor Chris, visit www.justgiving.com/fundraising/ChrisBaileyZip-Challenge