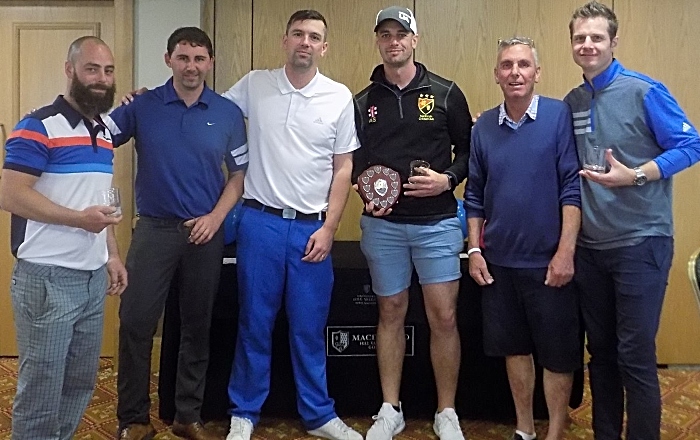 A memorial golf day held in memory of a tragic Nantwich baby has helped to raise £700 for Donna Louise Hospice.
Now Johnny Forbes' parents Neil and Jessica are planning an even bigger event as they bid to keep his memory alive.
Jessica and Neil were devastated after Johnny, born 23 weeks premature weighing 1lb 5oz, died just a few days old.
Donna Louise Hospice stepped in to care for him after his death to help the couple feel a sense of 'normality'.
Jessica said: "We had never heard of this amazing place until Johnny.
"I remember pulling into the car park for our first visit – the place is beautiful, but I just felt an enormous amount of grief.
"They looked after him ….. he had his own nursery, his own cot, and soft Disney music playing … he was treated like the proper baby boy he was, or should have been.
"Even though it was so hard not being able to bring him home, it was comforting to know that he was being taken care of.
"They offered us counselling, support, even attended his funeral. It just meant so much.
"I never knew this inspirational charity even existed, and the way they took care of Johnny is something that we will be eternally grateful for."
The family, of Jackson Avenue, have organised a memorial day for the past three years.
This year, 68 golfers took part in a memorial golf tournament at Hill Valley GC near Whitchurch.
The event on Sunday June 2 included a raffle and prizes to the 1st, 2nd and 3rd placed teams, as well as for Longest Drive and Nearest the Pin.
Neil said: "I would like to the thank everyone who attended the golf day and all the local business who kindly donated raffle prizes.
"We have raised over £700 for the Donna Louise and we are planning to make 2020 huge!
"We are looking for 18 sponsors for next year's event, 1 for each hole. Also more teams."
The event will happen again around the end of May and beginning of June.
If you are interested in sponsoring or playing find them on Facebook – Johnny Forbes Memorial Day or email [email protected]
You can donate to Donna Louise Hospice on the family's hospice page here, https://www.thedonnalouise.org/who-we-are/families-we-support/123-forbes-family