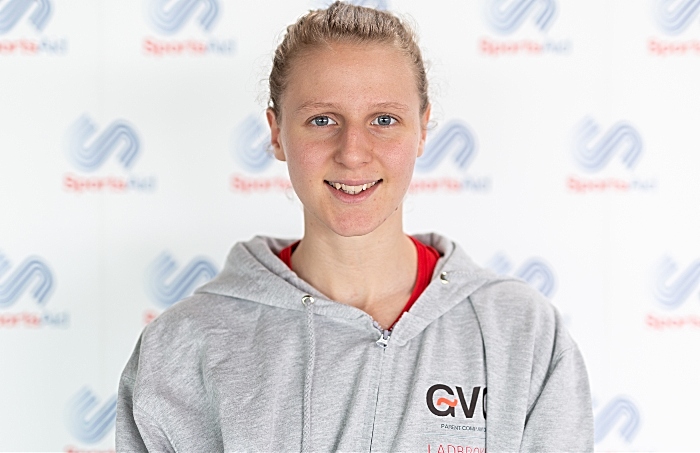 Nantwich swimming star Polly Holden is aiming to emulate her role model Rebecca Adlington's success as she prepares to embark on a crucial year ahead of the Tokyo 2020 Olympic Games.
The 19-year-old University of Nottingham student races for Nova Centurion Swimming Club, where the two–time Olympic gold medallist Adlington honed her craft when she was younger.
Holden (pictured) has gone from strength to strength since joining the club, demonstrating her potential in the water with a fourth-place finish at the European Junior Open Water Championships last year.
And with the World Aquatics Championships and the Olympics just around the corner, Holden is determined to follow the swim strokes of Adlington by reaching the pinnacle of her sport.
"Rebecca is definitely a role model for me as she swam for Nova as well," Holden said.
"I remember going to watch the British Championships and Olympic trials when I was eight.
"It was before I properly got into the sport, but I religiously went to the mix zone and waited for her to come out and get an autograph and have a picture with her.
"I'm hoping to qualify for the World Championships in South Korea, which are in July, so I have the Great North Swim in five weeks and that's kind of the selection race for that.
"Then I have a bit of a break and then I'm going to comeback early over summer and train straight through until the Olympic trials, which is in April next year, so that's the longer-term goal.
"The World Championships in South Korea will be great preparation to see that side of the world before Tokyo 2020 and it would give me the chance to acclimatize to it already."
Holden was speaking at a SportsAid workshop being hosted in partnership with GVC – the multi-national sports betting and gaming group – at the Lee Valley VeloPark in London.
GVC is supporting 50 athletes across 33 sports, with each one receiving a financial award and personal development opportunities through SportsAid, including support around nutrition, mentoring and media training.
Olympian Leon Taylor and Paralympian Millie Knight, who are both SportsAid alumni, were also on hand at the workshop to share their experiences of elite level sport.
And Taylor, who delivered a mentoring session, said: "I've been involved with SportsAid for many years as an ambassador and it started when I received a SportsAid award as a young athlete.
"I really know how much of a difference getting that recognition can make.
"I'm supporting the cause now as a retired athlete because I know what the journey is like."
GVC is proud to be championing the next generation of British sporting heroes by providing talented young athletes with financial support and personal development opportunities in partnership with SportsAid.
Visit gvc-plc.com to find out more.
(pic of Adlington by Richard Gillin, under creative commons licence)