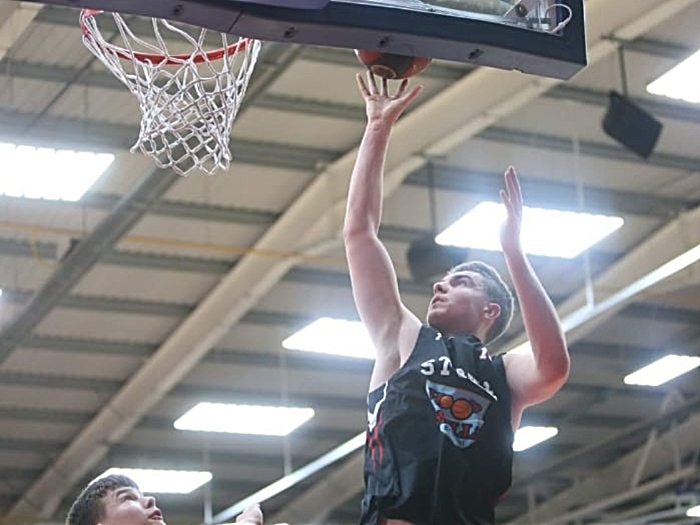 A former Brine Leas pupil is cock-a-hoop after netting a two-year scholarship to play basketball in America!
Ben Tew is thought to be the first Nantwich student to secure a US scholarship to play the sport over the pond.
Ben, who has played under former NBA player and Harlem Globetrotter Shawn Jamison, will jet out to the States to start the scholarship in August.
The 19-year-old was born in Nantwich where his family still lives and studied at Brine Leas before moving on to South Cheshire College.
While there, he was poached by Jamison to move to Stoke-on-Trent College where he played for their Hoop Skills team.
"This was the best decision of my life," said Ben, who is 6ft 9in tall.
"Although it took some persuading on his part due to the distance from Nantwich (I live right in town).
"So I played college basketball for two years and won the AOC National Championships and came runner up in the ABL final.
"I was planning what I was going to do with my life and I was continuously improving in basketball and was seeing some offers and interest but nothing that was feasible.
"So I did another year at Stoke-on-Trent College and decided to study to be a personal trainer and play for the men's team at hoop skills."
However, in February Ben was offered a full scholarship from Midland College Texas.
It is worth $20,000 a year, and he will be playing for Midland College in the NJCAA Division 1.
"I accepted straight away as the coach there used to coach my current one!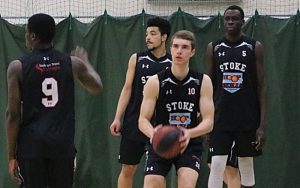 "This made me certain that there couldn't possibly be a better fit than this college for me.
"So in August I will head to Texas for two years and will see where it goes from there.
"It's a great opportunity for me that I am truly grateful for.
"I'd like to thank all the coaches at Hoop Skills for the quality of coaching and opportunities they have provided with me, in particular Shawn Jamison who has helped my dream become reality."
Jamison added: "Ben has come a long way in his development.
"I'm very happy he will be playing for my former coach Pat Rafferty.
"I know will get the best out of Ben for the next two years."
Ben will hope to reach the dizzy heights of success in a country where the sport has a huge following and profile.
Watch him in action, here