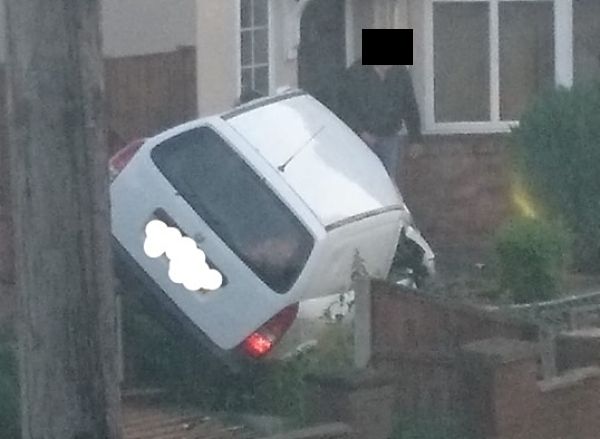 Fire crews tackled a vehicle blaze in Nantwich after a white van crashed through a fence and landed in someone's front garden.
The incident, pictured, happened on Millstone Lane in Nantwich shortly after 5.15am today (Sunday June 9).
It's not thought anyone was injured in the incident.
Fire crews were called out at around 5.20am after a fire broke out in the abandoned vehicle.
A Cheshire fire and rescue spokesperson said: "One fire engine attended from Nantwich following reports of a small vehicle fire on Millstone Lane.
"Firefighters attended and made the car safe."
One resident said the crash "woke me up with a big bang".
Police are investigating.
(Image courtesy of Nantwich News reader)