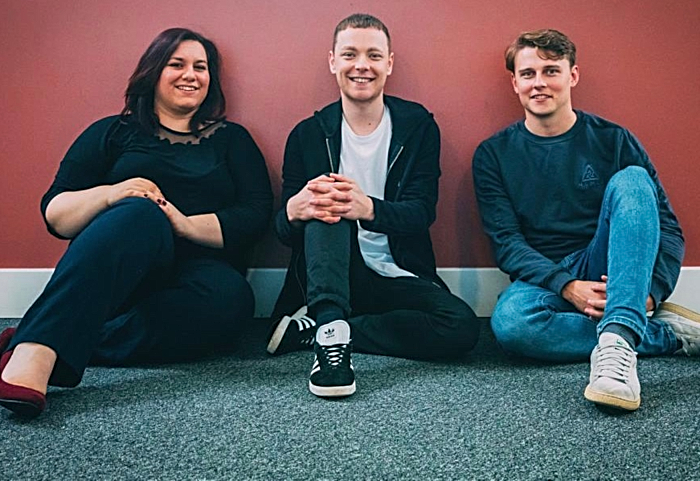 Platform Theatre premiered their new show Ada this week at the Lyceum Studio, writes Claire Faulkner.
Written and directed by Sean Johnson-Hargreaves, Ada is a one act play telling the story of a factory girl from Crewe, who sent a series of anonymous letters to the Chronicle in 1894.
Campaigning for equality and fair pay for working class women, Ada's letters had a huge impact on the lives of those working in the factories, eventually leading to change and a rise in the national suffrage movement.
The play was beautifully staged.
I enjoyed the sequence at the beginning reflecting the repetition of a hard day's work, the piece of cloth being passed between the girls was particularly poignant when you realise how much they relied on the little they could earn.
The production was well cast.
Bethany Grace gave a fantastic and suitably strong performance as Ada, as did Harry Burke, who played Ada's brother Justin.
There were some very touching moments between these two characters, particularly when Justin shows support and eventually pride in his sister.
I also enjoyed the camaraderie of the factory girls.
A wonderful mix of characters who eventually show support for the unknown letter writer.
Rose was played by Michelle Victoria Riley, Jane was played by Heather Taylor, Rebecca played by Natalie Kent and Ethel played by Jennifer Hall.
In Ada, Platform have produced an important and relevant piece of theatre. Not only telling the forgotten story of one of our local heroines, but also the history and struggle of working-class women, which is often forgotten.
Congratulations to all involved on producing a fantastic piece of theatre.
Ada is set to undertake a regional tour later this year, with plans for a national tour in 2020.
For further information about Platform Theatre please follow facebook.com/platformtheatrecrewe or twitter.com/platformcrewe.