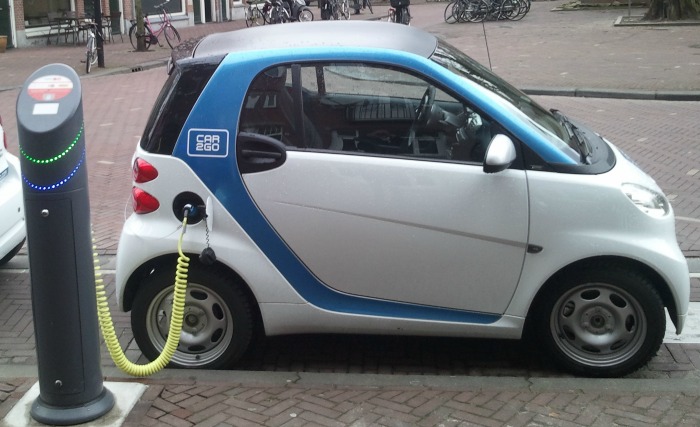 Electric Vehicle drivers in Cheshire are charging their cars dangerously due to lack of public infrastructure, a charity has claimed.
Consumer protection charity Electrical Safety First say 72% of EV users in the region admit they charge dangerously due to absence of local public charging points.
Now the charity is calling on the Government to commit to improving the infrastructure of public charging points as latest findings show the growth rate of licensed plug-in vehicles is drastically out-pacing the number of charging points available.
And there are fears this scarcity suggests is pushing consumers into charging their cars via unsafe methods.
Latest figures show there are now almost 10,000 electric vehicles on North West roads in 2018, compared to 3,600 in 2015.
However, there are only 477 electric charging points, compared to 291 in 2015.
The charity surveyed 1,500 electric vehicle owners, including both all-electric and hybrids, revealing 72% of those in the North West believe that a lack of public charging points near their home has led them to use domestic multi-socket extension leads, not suitable for outdoor use, to charge from the mains in their home.
This is despite more than 9 out of 10 respondents in the North West admitting they're aware these should not be used outside.
Almost half of EV users in the North West who charge with the aid of an extension lead, meanwhile, have left cables running to their vehicle when it's been raining.
Research also found responses from those surveyed show that almost two thirds of North West residents who charge using a domestic extension lead even admit to 'daisy-chaining' extension leads to reach their vehicle – a method whereby multiple extension leads are plugged into one another to cover a longer distance.
Daisy-chaining heightens the risk of electric shock and even fire.
There are just 2.24 charging locations per 10,000 people in the North West, and only 11.4 per 100km2 (compared to 147 in London).
About 39% of EV owners in the region said that in their opinion, the current accessibility of charging points in their area is 'not adequate at all'.
The charity's consumer research suggests more than two thirds of EV owners when taking long journeys away from home or work, have been forced to use extension leads from a domestic mains socket to charge their vehicle at their destination.
And 44% have had to do this on more than one occasion.
With the Government's aim for all cars to be effectively zero emission by 2040, Electrical Safety First believes public infrastructure for electric vehicles must be adequate to cater to the needs of owners in order to avoid dangerous charging habits in the home.
Martyn Allen, technical director at Electrical Safety First, said: "Our research shows a direct link between a lack of electric vehicle infrastructure and vehicle owners charging dangerously, and with so few public charging locations in the North West this is a real concern.
"Electrical Safety First is urging the government and local authorities to ensure that the infrastructure is in place to support the rapid increase in numbers of electric vehicles on our roads.
"We warn EV users against giving in to temptation to use domestic extension leads to charge their vehicles outside, and never to 'daisy-chain' them together.
"We recommend taking advantage of the Government's grant scheme which will contribute towards the cost of a specially designed home charging point.
"This is safer than charging from the mains, using a standard extension lead."
(Pic: electric vehicle charging, pic by Ludovic Hirlimann, creative commons licence)