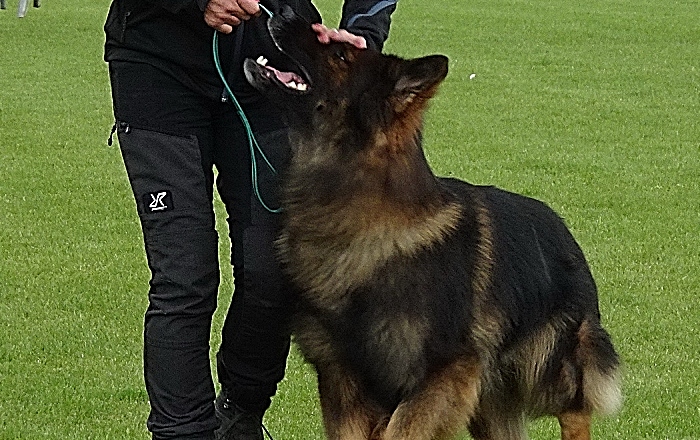 Nantwich Town's Weaver Stadium hosted a different type of sport – the international "Universal Sieger" German Shepherd dog championships!
It was the first time Universal Sieger (German word for winner) was held in the UK and was hosted by the German Shepherd Dog League of Great Britain in their centenary year.
All competing dogs passed important health tests, a vet check at the start of the competition and an assessment of their character was made throughout all parts of the competition.
German Shepherd dog discipline classes were judged on protection, tracking, obedience and show.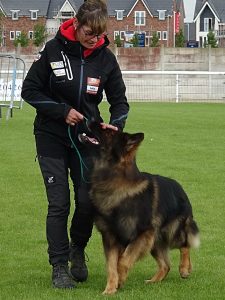 Protection, obedience and show judging took place at the Weaver Stadium, while tracking took place on grassland at a nearby location.
The coveted title of Universal Sieger was awarded to the best performing male and the best performing female was crowned Universal Siegerin.
There was also a prize for the best performing Team.
Seventy entries in 20 teams from around the world participated including Great Britain, Germany, France, Holland, Poland, Switzerland, Spain, and the USA.
Local community radio station The Cat 107.9 FM kept visitors entertained with a range of upbeat music.
The Fairfax Suite bar was open and catering was provided by Cheshire College – South & West.
There were also numerous trade stalls selling dog food, leads, collars and training equipment and advertising a pet hotel and canine photography.
The principal event sponsor was 'Arden Grange' pet foods and the primary event sponsor was 'Euro Joe' dogsport equipment.
Nantwich Town Football Club's Weaver Stadium was chosen for its modern & well-maintained premises and the proximity of its motorway and airport links.
Next year's Universal Sieger takes place in Strasbourg, France.
(Pics and words by Jonathan White)