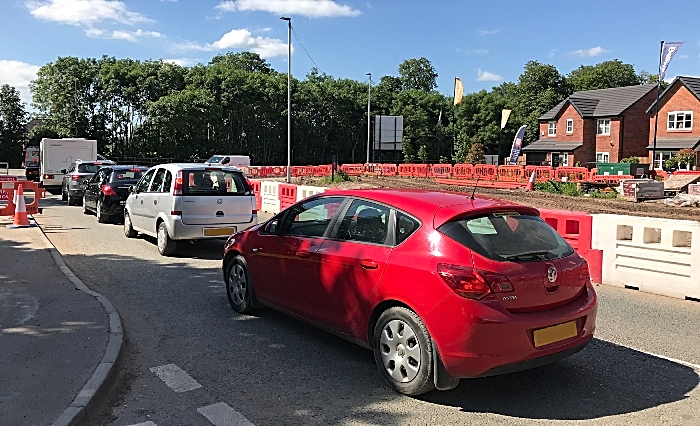 Traffic lights will finally be installed at the A530 Middlewich Road-Wistaston Green Road junction in Wistaston in the next few weeks, writes Jonathan White.
Work is due to be completed during July 2019.
The traffic lights are nextto The Rising Sun Inn and the new Bellway 'Kingfisher Reach' housing development. https://www.bellway.co.uk/new-homes/north-west/kingfisher-reach
The Cheshire East Highways roadworks will involve temporary traffic lights, along with the closure of Wistaston Green Road on July 1 and 2, for resurfacing work, https://www.cheshireeast.gov.uk/highways_and_roads/roadworks/latest-roadworks.aspx
The months of delays prior to the roadworks have been caused by severe issues on site with uncharted services and defective highway drains.
Frustrated motorists have had to deal with roadside barriers and cones narrowing the road at the junction, ramps, and temporary traffic lights.
The closure of Wistaston Green Road earlier this year forced some motorists to take an unofficial detour through The Rising Sun Nurseries business premises to avoid a much longer journey.
Completion of the roadworks will come as a relief after many vented their anger and frustration on social media at problems entering and exiting the busy A530, as well as potholes, ruts, protruding grids, mud and a concealed entrance on Wistaston Green Road.
(Images courtesy of Jonathan White)