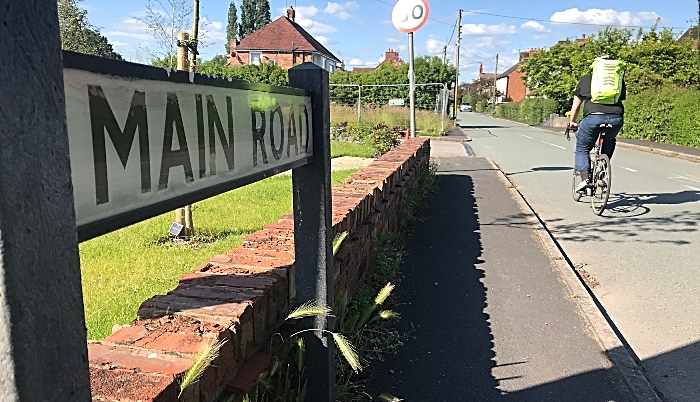 A councillor and villagers in Shavington are fighting plans to change the road outside their homes, writes Jonathan White.
A Magenta Housing 45-dwelling housing development site is due to be built on land at the rear of The Elephant pub in the village.
The development also includes a Traffic Regulation Order (TRO) for proposed changes to the narrow section of Main Road that includes the entrance/exit to the development and The Elephant.
It involves a narrowing of the roadway, introduction of a one-way restriction and a suggestion to lower the speed limit to 20mph (Reference Number 19/1923N).
However, more than 300 objections have been raised against the TRO with Cheshire East Council as home-owners are determined to fight the proposal.
Objections sited include concerns about an increase in traffic to and from the new estate, that one-way access will "criminalise" residents for driving into or exiting their own homes and also diminish resident parking.
One Main Road resident said: "The proposed road changes pose a real danger to cyclists, pedestrians and all road users – key issues have not been fully addressed."
Cllr David Marren requested the TRO be considered at next week's Southern Planning Committee of Cheshire East Council.
He said: "This proposal has an unacceptable impact on traffic safety.
"The application appears to be chasing profit over pedestrian safety, traffic flow and good public order."
Shavington Parish Council and Wybunbury Parish Council have also objected.
A Cheshire East Southern Planning Committee are due to discuss the application on July 3 with a decision to be made by July 30.
You can view the full agenda including this application, here
(pics by Jonathan White)