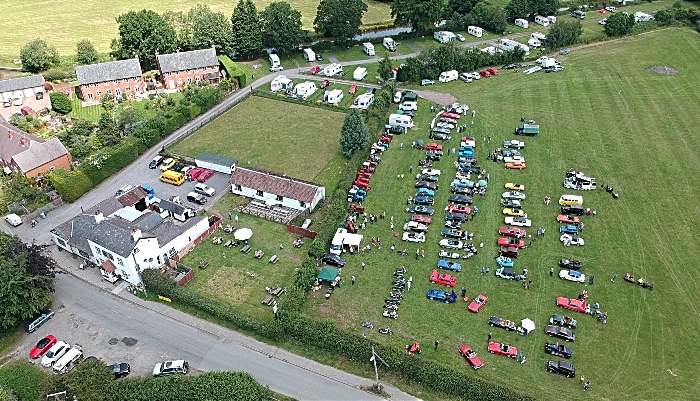 Hundreds of people turned out to enjoy the Wrenbury Vintage & Classic Transport Rally, writes Jonathan White.
The event took place at The Cotton Arms pub in Wrenbury, near Nantwich, after moving location from the Elephant pub in Shavington.
Staff from The Elephant also assisted at the new location.
The free and family-friendly rally was organised by David and Dot Stevenson, from Shavington, with a team of volunteers.
It featured classic and vintage cars, motorcycles, tractors, and light commercial vehicles along with miniature steam traction engines.
There was a Wrenbury & District Model Railway Club 00-gauge modular track layout display, BBQ refreshments, and live music from seven-piece party band Bad Dukes & Beggars.
Classic and vintage car manufacturers to view included Austin, BMW, Chevrolet, DeLorean, Dodge Brothers, Ford, Hillman, McLaren, MG, Mini, Morris, Porsche, Triumph, Vauxhall, VW, and Wolseley.
Classic and vintage motorbike manufacturers included Ariel, BSA, Harley Davidson, Honda, Suzuki, Vincent, and Yamaha.
Tractor manufacturers included David Brown, Ford, Massey Ferguson, Massey-Harris, and McCormick.
Star of the show was a DeLorean DMC 12 left-hand drive sports car originally built for the American market with the model made iconic for its appearances as the time machine in the Back to the Future movies.
(All images courtesy of Jonathan White)