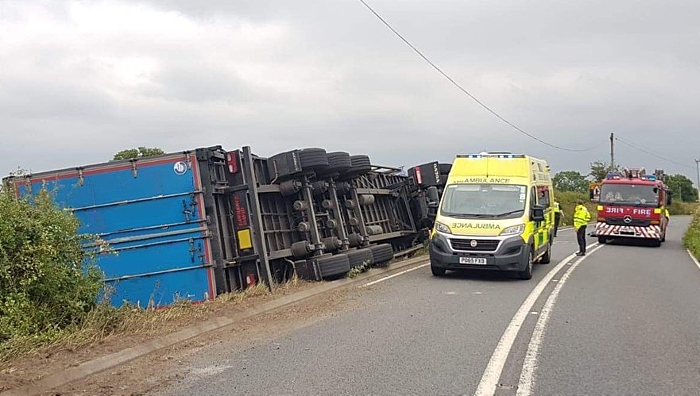 A lorry driver was taken to hospital after his vehicle overturned on the busy A534 near Nantwich.
The incident happened shortly before 1pm today (July 9) pm on Wrexham Road at Brindley, Nantwich.
Fire crews from Nantwich were called out and an oil leak was found on the vehicle, which had to be stemmed by using absorbent mats and paste.
The driver was taken to Leighton Hospital as a precaution.
The lorry will be safely recovered, there were no other injuries.
The road was closed for a short time while recovery was made.
It's the latest in a number of accidents involved HGVs on that stretch of the single carriageway A534 which has a number of sharp bends.
(pic courtesy of Cheshire Fire Service)