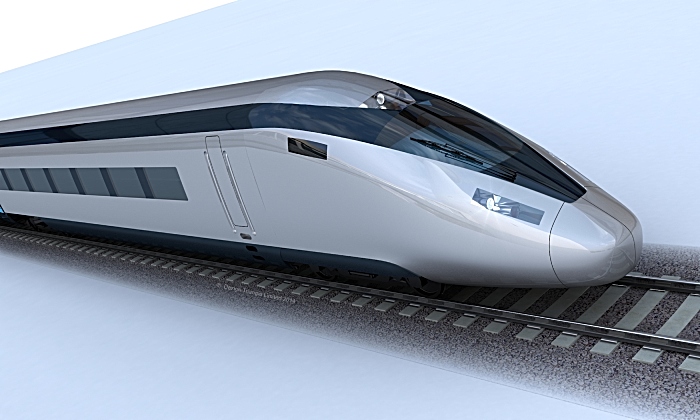 Councillors insist regeneration around Crewe train station must be kept as a priority even if the next prime minister pulls the plug on HS2, writes Stephen Topping.
Cheshire East Council's strategic planning board unanimously endorsed the latest draft of the Crewe Hub area action plan.
The document – which is set to go to public consultation later this month – outlines areas for regeneration around Crewe railway station, which is set to become a high-speed rail hub.
It could see 3,700 new homes and 26,000 new jobs created in the area, but HS2 has come under fire from some Conservative MPs – while Boris Johnson, the front-runner to be named prime minister in a fortnight, has called for a review into the scheme.
Cllr Brian Roberts, Labour member for Crewe West, said: "One thing I am concerned about is that given some negative noises that being made by a certain Mr Johnson at the moment, who is not over-keen on HS2.
"We need HS2 in Crewe, we need the redevelopment in this area. Regardless of HS2, the redevelopment has to take place.
"If HS2 has to be the catalyst for that then all well and good, that's great, however we still need an impetus there to regenerate the area."
HS2 is supposed to cost taxpayers £56 billion, but more recent estimates for the project have been at around £100 billion.
Frank Jordan, executive director for place at CEC, told councillors last month that the authority 'needs to be getting the case across' that shelving HS2 would be harmful for the borough's economic ambitions.
And at Thursday's meeting, Cllr Peter Groves urged fellow members to keep the pressure on the Government to secure regeneration for Crewe station.
The Conservative member for Nantwich South and Stapeley, said: "I think that what is contained in this report is potentially very exciting, but I think we must remember that what we are talking about is what potentially might happen.
"What is vital is that we keep the pressure on both national Government and its agencies to ensure that this area, and indeed the north west, thrives as part of the Northern Powerhouse.
"If we do see that success we will see a prosperous and vibrant Cheshire East. If we don't, we will let residents and business owners down."
The Government's current plans for HS2 involve two or three trains per hour from Crewe, but the Department for Transport has since pointed towards that figure being ramped up to seven trains an hour.
Adrian Fisher, head of planning strategy at CEC, admitted that 'there are inevitably uncertainties' about HS2 and the future of Crewe's rail station.
But he insisted that the council's plans to regenerate the area will still be important, regardless of what happens to HS2.
Mr Fisher said: "Clearly one of the issues with this plan is that we are preparing it in anticipation of things that are not absolutely nailed down and decided.
"I think probably the critical thing would be if HS2 didn't progress at all then we would have to amend this plan and make some adjustments to it.
"I would suggest it is still worth having a plan for around Crewe station but it would be a different sort of plan.
"But if HS2 comes, and comes in even a more constrained format than the council hopes for, then it is still going to be an incredibly connected place, and therefore much of this remains very relevant."
During ITV's Conservative leadership debate earlier this week, Mr Johnson stated that HS2 should not necessarily be scrapped, but that the 'dubious' business case for it should be reviewed.
Asked whether he thought HS2 should be scrapped, Jeremy Hunt gave a straight 'no' answer to ITV.