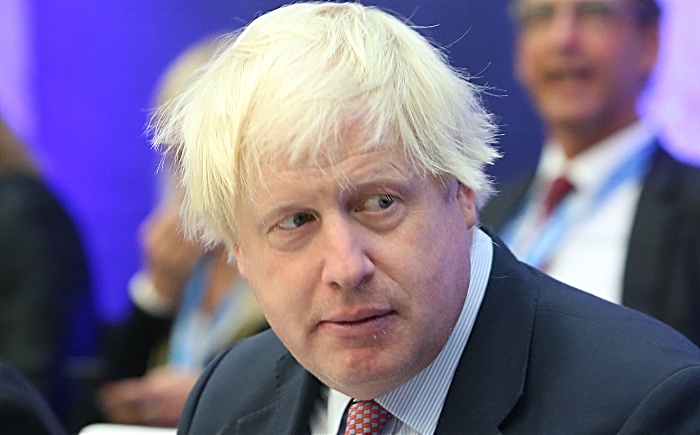 Crewe & Nantwich prospective Tory candidate Kieran Mullan says Boris Johnson is "mainstream" compared to Jeremy Corbyn and has backed the new Prime Minister to deliver on Brexit.
Mr Mullan gave his reaction on the day Mr Johnson was officially installed into Number 10 Downing Street to take over from Theresa May.
Crewe & Nantwich Labour MP Laura Smith has joined her party leader in calling for a General Election, saying Mr Johnson has "no mandate" to govern.
She also vowed to pressure the new Prime Minister to apologise over his "disgusting comments" about victims of historical childhood sexual abuse made earlier this year.
Many also fear the potentially damaging consequences to the economy of a "No deal" Brexit on October 31 this year under Johnson's leadership.
But Mr Mullan said: "Boris is the right man for the job and that job is delivering Brexit.
"We have to deliver Brexit so we can focus on priorities like the NHS, social care and school funding.
"He is a strong character so of course he generates strong opinions.
"But in comparison to Corbyn, who wants to tax and nationalise everything that moves, and a local MP who wants a general strike, he is pretty mainstream."
Former Tory Cabinet Minister Edwina Currie toured Nantwich at the weekend, speaking to residents and visiting Nantwich Bookshop and Coffee Lounge.
She said: "It was great to meet a wide range of local residents and hear directly which issues concern them.
"Most of all, that we get on with Brexit, and then we can focus on everything else!"
Dr Mullan added: "Unsurprisingly, people gave Edwina their typical warm welcome in Nantwich and I am sure would have from across the constituency.
"I know the frustration with Brexit is across the whole constituency!"
(Image, top, courtesy of Annika Haas under creative commons licence)