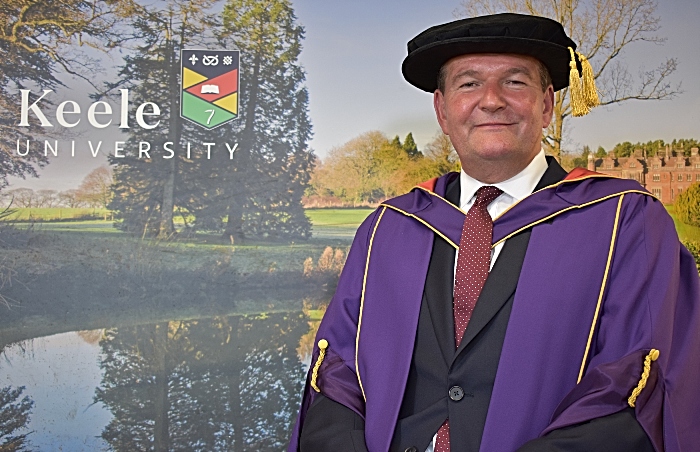 The chairman of Reaseheath College in Nantwich has been awarded an honorary graduate by Keele University.
David Pearson has more than 40 years' experience of working in the NHS both locally and internationally.
He also serves as the vice-chair of the Staffordshire and Stoke-on-Trent Sustainability and Transformation
Partnership.
Mr Pearson, who celebrates his 46th year working in the NHS, was made an Honorary Doctor of Science for his outstanding contribution to local, national and international services to nursing, psychiatry and the community.
He has held a range of clinical, executive and non-executive positions throughout his extensive career, including until recently serving as the chair of one of the country's largest integrated health and social care trusts.
He also spoke highly of the role that Keele University has played in helping him with his work, saying that both his own successes and that of the University are "intertwined".
Mr Pearson said: "This degree is a really special award.
"I have had such a longstanding association with Keele, and success in anything I have done has been enabled by Keele's ability to deliver our workforce requirements, and promote academic and teaching links through the schools.
"If I was going to receive an honorary degree, there is nowhere that I would have preferred to have received it from other than Keele – it is very special to me."
He also praised the wonderful and diverse range of colleagues and patients he has met and worked with throughout his long career, adding that the teams he has worked with have been an "energising" factor of his work.